Published on June 25, 2021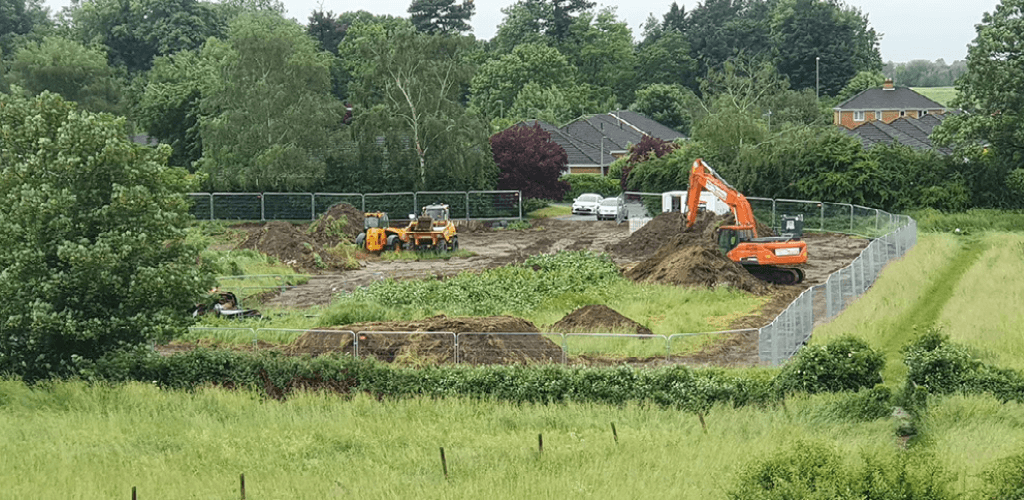 Construction work starts on the long awaited 21 almshouses in Great Shelford
Work has finally started on-site to build 21 almshouses at the edge of the village Great Shelford, Cambridgeshire.
The community-led housing project by Great Shelford Parochial Charities, a local almshouse charity, plans to provide 21 homes at 50% of market rates in the village.
Completion of the site, known as Mores Meadow, is scheduled for October 2022 and will provide one, two and three-bedroom homes for people with strong local connections who would otherwise be unable to afford a home in the village.
The innovative design is sensitive to the surrounding landscape with curved grass roofs, a central green area and cars positioned at the side of the development. The homes are aligned to maximise natural light and feature air source heat pumps to optimise energy efficiency and keep running costs low for residents.
Dr Nik Johnson, Mayor of Cambridgeshire and Peterborough said:
"Great Shelford Parochial Charities have worked hard with local architects to come up with this great, forward-thinking design for their affordable homes project.
"It's important to push forward with support and funding for community-led housing projects like this, putting power in the hands of more people and communities to design, own and manage their own housing.
"I am delighted that Cambridgeshire and Peterborough Combined Authority have been able to provide both financial support through the approval of £1m grand funding and assistance with community engagement, planning, partnership building to help bring this project to life.
"Community-led housing is a key component of our strategy to provide access to social and affordable housing across Cambridgeshire and Peterborough and we have a dedicated team helping to facilitate their establishment across the region. This model can work anywhere and we're here to support communities in setting them up."
Brian Connellan, a trustee of the charity, said:
"We are delighted the Combined Authority has recognised the importance of providing truly affordable homes in Great Shelford and we are grateful for the generous grant awarded to the Charity."