Published on June 28, 2021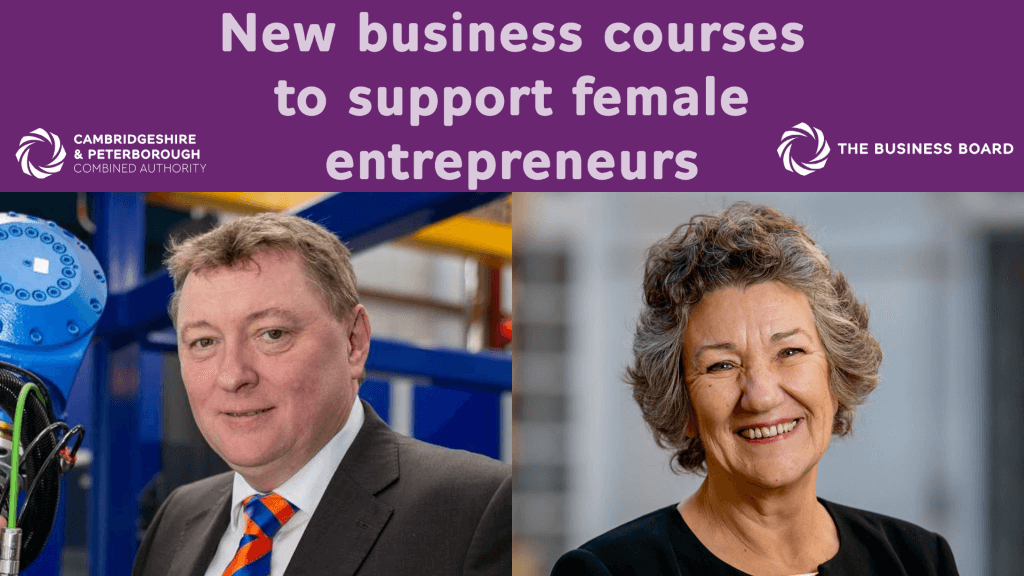 New start-up programmes to help bridge the gender gap in entrepreneurship
From this week, two brand new start-up programmes are launching to provide dedicated and responsive support to aspiring women entrepreneurs – helping them turn their ideas into successful and resilient enterprises in Cambridgeshire and Peterborough.
Delivered by award-winning business start-up experts, the Business Startup programme (starts Tuesday 29 June) and Marketing Bootcamp (starts Monday 5 July) is exclusively available to women who are about to or thinking about starting their business.
These programmes are designed to focus on the fundamentals of starting a business including strategic business and financial planning, practical networking skills, pitching for investment, and building a comprehensive marketing plan for launch and sustaining traction in market. It will also prioritise focus on personal resilience and overcoming external barriers that women may particularly face to entry into the market.
The new series of programmes – available at the Cambridgeshire & Peterborough Combined Authority's Growth Hub – aims to help respond to the continuing gender gap in entrepreneurship, particularly worsened by the effects of the pandemic. Recent research has shown mothers have taken on two-thirds of childcare duties in lockdown and 47% more likely to have quit or lost their jobs when the pandemic began.
Addressing the gender gap could result in a million more businesses in the UK offering an additional £250 billion for the UK economy.
Austen Adams, chair of the Business Board, said: "The Business Board is determined to make Cambridgeshire and Peterborough the best place in the country to start and grow a business. That means doing what we can to tackle any barriers to entry and make access to entrepreneurship as inclusive as we can. Addressing the current gender gap is a step in that direction and these programmes will aim to get to the root of why we don't have more women starting amazing businesses that create prosperity and jobs for the region."
Bev Hurley CBE and long-time women's enterprise champion said: "In these new start-up programmes – designed for women by women – we help clients to be clear on their offerings and what problems they are solving with their product or service from the outset. In understanding their proposition from the start, we help them become crystal clear on their sales, marketing and growth strategies.
"All of this is vital to growing a profitable business, and also in attracting investment.  Women tend to lack the confidence to start their own business in the first place and may be less likely to claim achievements as theirs, but on these programmes, they will enjoy support from our advisors who believe in them and what they are doing".
The Cambridgeshire & Peterborough Combined Authority's Growth Hub connects all businesses in the region to the help, support, information and funding that you need to thrive and grow.
For more information on startup support, please visit: https://cpcagrowthhub.co.uk/