Published on August 24, 2022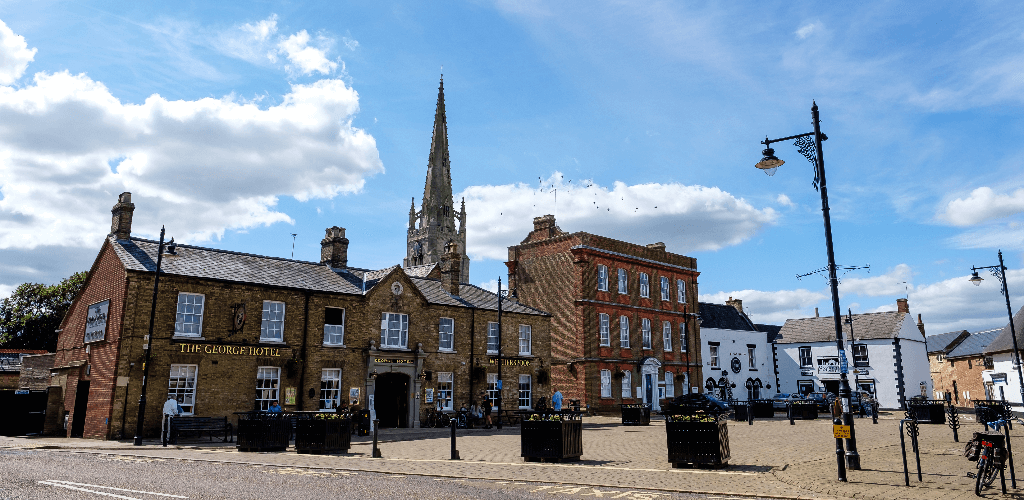 Fenland cyclists and walkers see fresh regeneration at Whittlesea Station
In the latest benefit from regeneration of the Fenland stations, a new wayfinding pillar has been installed to help people move around Whittlesea station and get to and from Whittlesey town centre more easily. 
A map of the station, directions, and a plan promoting the various walking and cycling routes around the historic market town are now there to guide and assist people using the station. 
In a visitor-friendly gesture, the new walking and cycling map featured on the pillar will be available in brochure format – walkers and cyclists can pick one up when they alight at the station.  
Funded by the Hereward Community Rail Partnership and Cambridgeshire County Council's Integrated Transport Fund, the imaginative new signage comes in response to feedback that more directions would be helpful.  
The signage is just the latest upgrade to Whittlesea Station, which has had new information boards, new station nameplates and new ticket machines in recent months.  
The improvements complement a raft of other regeneration works taking place across Fenland's railway stations with £9.5 million from the Combined Authority.   
New platform waiting shelters have also been installed at Whittlesea, thanks largely to Combined Authority funding, along with an improved passenger footpath, new lighting, extra cycle docks, and car park upgrades. 
Elsewhere in Fenland, the Combined Authority also funded the major revamp of the Platform 1 buildings and bike and car park at March station, opened by Mayor of Cambridgeshire & Peterborough, Dr Nik Johnson, in December.  
Whittlesea's new signposting is the latest upgrade in a multi-million pound push to modernise Fenland's railway stations, with the many improvements along the rail line between Ely and Peterborough, helping people to choose the greener option of public transport and active travel over the private car. 
Cllr Chris Seaton, Fenland District Council's Cabinet Member for Transport and Vice Chairman of the Hereward Community Rail Partnership, said the new signage would help visitors navigate the town's walking and cycling routes. 
"The Council and its partners in the Hereward Community Rail Partnership are always looking for ways to make our stations easier and more convenient for passengers to use. That's why we're delighted to have installed this new signage at Whittlesea to help visitors find their way around the station's unusual layout and across the town via various walking and cycling routes."