Published on June 30, 2021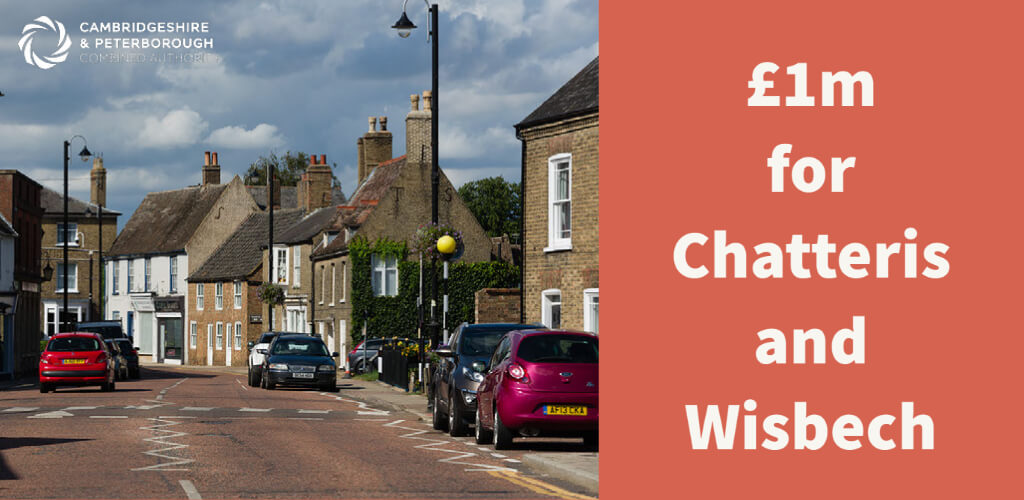 Fenland market towns scoop a million from Combined Authority
Community, culture and public health in Fenland were big winners at today's meeting of the Cambridgeshire & Peterborough Board when Chatteris and Wisbech scooped  £1,071,021 for proposed projects under the Market Towns Programme, and for use in town-centre Covid recovery.
Chaired by Mayor Dr Nik Johnson, the Board unanimously approved the two Fenland District Council bids in the June 2021 funding call, which been independently assessed and then recommended for approval by Combined Authority officers.
The Community Hub project at Wisbech Park will receive £299,200 from the Combined Authority to help develop a new community hub facility within the park, to  boost inclusivity, widen the park's community appeal, encourage more events and attract tourists and new users.   The Combined Authority money will pull in match funding of £255,000 from Cambridgeshire County Council /Wisbech Town Council.
And Chatteris Museum and Community Space wins £771,821 from the Combined Authority, with £34,851 match funding from the Chatteris Town Council.
Dr Nik Johnson, Mayor of Cambridgeshire & Peterborough:
"It's great that this vote was wholehearted because I want to see councils pooling their strength, using the weight of Combined Authority to leverage benefit for everyone across our whole county. Fenland towns like Wisbech and Chatteris have missed out in the past and this kind of co-operation to help them shape a future in their own image, not decided for them, is brilliant.
"Strong culture and community are central to public wellbeing. They help people feel good about themselves, their history, their neighbours, and where they live, and it's inspiring to see culture and community at the heart of these proposals, "
To date, there have been four funding calls under the Combined Authority Market Towns Programme (September 2020, November 2020, January 2021 and March 2021) resulting in 42 projects being approved by the CA Board, awarding a total of £9,795,327 in grant funding (and bringing in an additional £11,315,444 of match investment)
The Board also approved a request from Huntingdonshire District Council to extend the funding timeline to March 2023 for the remaining £802,150 allocated to the towns of Huntingdon and St Ives.
The extended timeline will mean the master-planning / feasibility / business cases to test the sustainability of these longer-term projects can be completed.  The Hunts market towns of St Ives, Huntingdon and Ramsey currently have a £100k allocation apiece to create robust reports that include costing of long-term regeneration projects. The extension will allow the most recent evidence and consultation exercises to inform future regeneration plans for the towns.