Published on July 15, 2022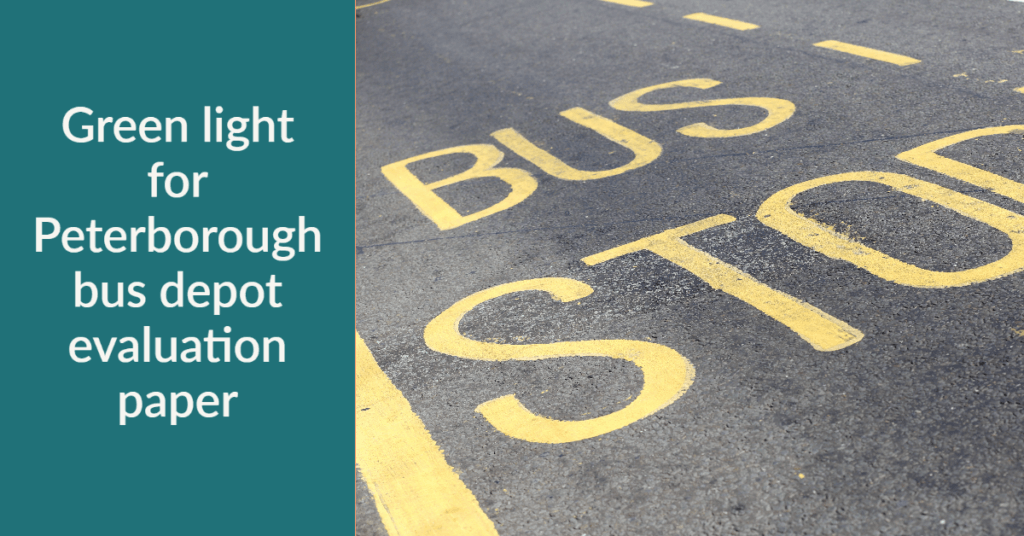 Green light for Peterborough bus depot evaluation paper
In the latest Transport and Infrastructure Committee meeting, on 13th July, there was unanimous agreement to release £40,000 for an evaluation paper looking at the key requirements for the relocation of the Peterborough bus depot.  
The current Lincoln Road bus depot in Peterborough is approximately 100 years old. It is surrounded on three sides by the back gardens of neighbouring residential properties, and on the fourth side it fronts on to a busy retail area. It has insufficient capacity for electric buses because each charger will need barriers to protect it from parking accidents, taking up valuable floor space. 
As the Local Transport Authority, the Combined Authority is responsible for the transport infrastructure of our region. The evaluation paper will consider how best to finance, acquire, build, and maintain a bus garage that has the potential to be multi-operator, with capacity to expand at a later date to meet any future market needs. One of the key tasks will be to look at the best ways to finance a land acquisition, where ownership will sit, and the associated ongoing financial implications. 
The report will be based on a specification drafted by Combined Authority Officers which will include key requirements such as the need for electrification to ensure alignment with our Alternative Fuelled Vehicle Strategy that was signed off in the same meeting. It will also provide additional overnight parking capacity and maintenance facilities for buses; and create a level playing field for bus operators who are bidding to operate bus services around the city. 
Speaking of the decision, Mayor of Cambridgeshire and Peterborough, Dr Nik Johnson said: 
 "This was a very welcome outcome that will help us to continue to improve our bus services in Peterborough. We cannot put extra buses into the city without a proper depot, and long-term a new bus depot will enable us to decarbonise Peterborough's bus services, benefitting the city's environment and the health of its residents. And crucially, this will help us towards our goal of ensuring all buses and taxis operating within the Combined Authority area are zero emissions by 2030." 
The evaluation is expected to be completed by November 2022.