Published on March 4, 2022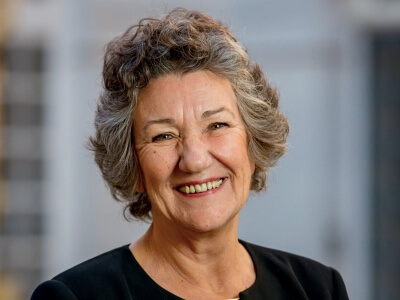 Growth Works hosts roundtable discussion on gender bias in high-growth economy
In celebration of International Women's Day next week, Growth Works will host an online panel discussion examining gender inclusivity within the UK's high-growth ecosystem, on Thursday 10 March at 12pm.
Topics of discussion will include female leadership in underrepresented industries, the benefits of gender diversity within the workplace, the sustained imbalance of equity backed female-founded businesses as well as low percentage of women investing in growth ambitious businesses.
The panel – featuring existing Growth Works clients – will include:
Amy Charbonneau, Xampla
Hannah Cox, HC Technical Coatings
Bev Hurley CBE, YTKO Group
Kiran Kapur, Cambridge Marketing College
Margo Leftly, Positive Futures Recruitment
Growth Works is a strategic economic growth programme launched by the Cambridgeshire & Peterborough Combined Authority and Business Board – supporting ambitious businesses to accelerate and sustain their growth through business growth consultancy and expertise, workforce skills development and inward investment.
According to research conducted by Beauhurst and Newable in 2019 – despite progression being made, only 25% of the UK's high growth companies had a female founder, many of which were relatively younger businesses.  And though equity deals secured by teams with a female founder had increased, the proportion of pounds invested into female-founded business had declined to 9%.
Since launching in June 2021, Growth Works has supported over 300 entrepreneurial women and business leaders with fully funded strategic support to help accelerate their business growth.
Faye Holland, of the Cambridgeshire & Peterborough Combined Authority Business Board, said: "The Business Board is helping to break down all kinds of barriers for people to start and drive forward exciting, high growth businesses. Tackling gender bias is an important part of making our economy work better for more people. This timely roundtable builds on other events and work the Growth Works service is doing to improve gender inclusivity in our economy and its high growth businesses."
Registration to attend is free. To register for this talk, register here: www.growthworkscoaching.uk/breakthebias
All upcoming events are available for registration on the Growth Works website: www.growthworkscoaching.uk