Published on May 9, 2018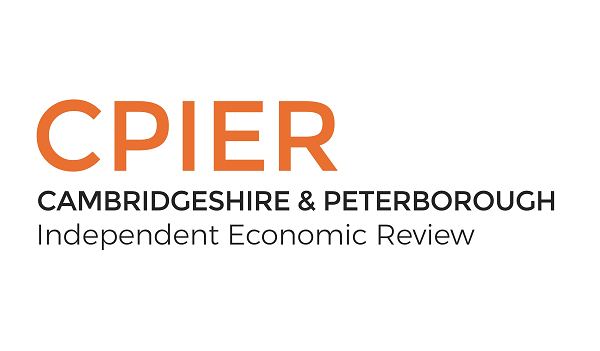 Interim report welcomed by Combined Authority
The Cambridgeshire & Peterborough Combined Authority has welcomed the findings of an interim report published by the Cambridgeshire & Peterborough Independent Economic Commission (CPIEC) today.
The Commission, chaired by Dame Kate Barker, was set up in January to bring together prominent experts in the fields of business, academia and economics to undertake a major review of the Cambridgeshire and Peterborough economy.
The Commission called upon a wide range of organisations to share insights, statistics and data they held about the local area to bring together a more detailed and in-depth single economic evidence base than had ever been created for Cambridgeshire and Peterborough. This evidence would then be reviewed by the Commission to help the area consider the case for greater fiscal devolution and powers to unlock the delivery of major infrastructure, and to provide a clear understanding of the priorities to help local stakeholders unite behind a common strategy.
James Palmer, Mayor of Cambridgeshire & Peterborough, commented:
"The interim report shows that Cambridgeshire and Peterborough's economic success story is even more pronounced and widespread than government figures have suggested. These findings are hugely encouraging and back up my long-held belief that this area is a real economic powerhouse, vibrant and dynamic, and whose contribution to the UK economy has so far been underplayed.
"Not only are businesses seeing productivity and turnover increase, but the initial findings within the report suggest that official jobs growth across the area is higher than official figures. We would encourage local organisations with additional information and evidence to come forward and share it with the Commission now to ensure the final report delivers the world-class economic evidence base that we are all striving to create."
The interim report demonstrates the fast rate of economic and employment growth in the local area and highlights the importance of successfully accommodating this growth to ensure it is sustainable and inclusive into the future. It shows that our area has a strong commercial culture, with home-grown companies outstripping others in terms of revenue growth.
However, it warns that the area could struggle to cope with continued rapid growth unless changes are made. It also highlighted that there is a strong correlation between the wealth of different areas and the associated skills and health outcomes, showing that human capital is central to future development.
Once the final report is published, the Combined Authority team will use the evidence to inform future strategy which will form a solid basis for future requests for funding and additional powers from Government.
The CPIEC is inviting interested parties to comment on the interim report. Any responses, views and supplementary evidence should be submitted to the Commission at evidence@cpier.org.uk by 1700hrs on Friday 8th June. The key questions that require consideration can be found at www.cpier.org.uk/contribute
You can download the interim report here.