Published on October 19, 2022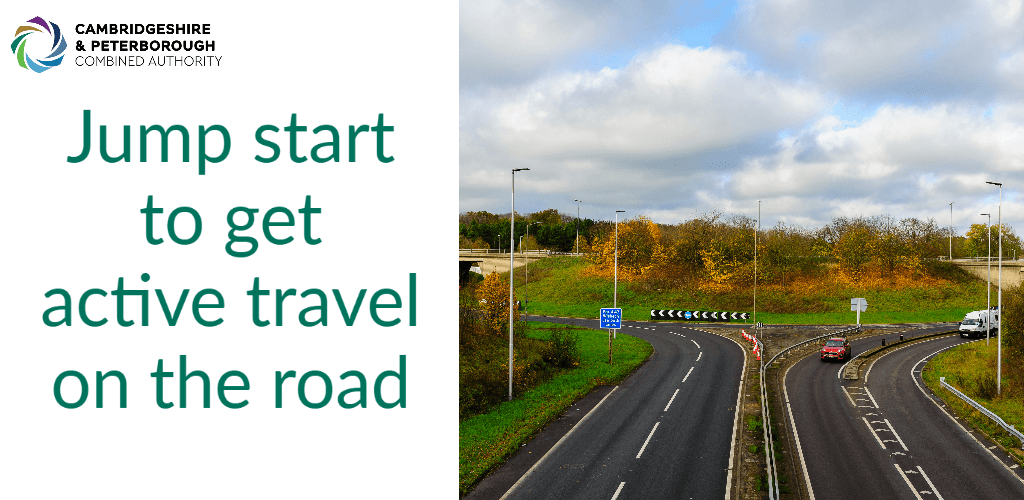 Jump start to get active travel on the road in Peterborough's Jct 3
The Board of the Combined Authority has voted to bring forward funding of two key active travel projects on one of Peterborough's busiest strategic roads by approving the drawdown of £518,988.
In the A1260 Junction 32/3 scheme, the Combined Authority and Peterborough City Council have been considering opportunities to accelerate delivery as the project is funded by the Transforming Cities Fund.
The schemes identified for accelerated delivery are:  Malborne Way Footpath – completing the missing link along an existing route – and Shrewsbury Avenue Cycleway, a new cycle way and the resurfacing of an existing route.
By improving the city's active travel infrastructure it is hoped to encourage more people to swap their cars for cycling or walking, with a major green dividend in cutting carbon, improving public health, wellbeing and fitness, and bringing cleaner air.
The Board noted progress towards the A1260 Junction 32/3 Full Business Case, the FBC. The FBC is due to be submitted in December 2022 on time and budget. Early release of £519k aims to accelerate construction of the active travel schemes ahead of the main highway works, scheduled for April 2023 – subject to Combined Authority Board approval.
Junction 3 is a large junction between two of Peterborough's busiest strategic roads. The junction is a crux of the Parkway Network, connecting the A1139 Fletton Parkway and A1260 Nene Parkway, providing main access to south-west Peterborough. It has significant peak hour congestion, on the A1260 Nene Parkway and the A1260 The Serpentine approaches.
Because of its strategic location, the junction is critical to Peterborough's growth aspirations and handles eastbound, westbound, and northbound trips. Many facilities, businesses, and residences are also accessed by the southern arm.