Published on September 4, 2020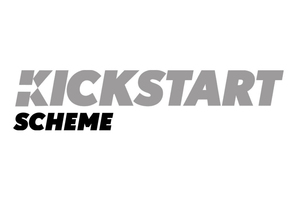 Kickstart Scheme opens for applications
The Cambridgeshire & Peterborough Combined Authority Growth Hub is helping to support local businesses to access the Government's landmark Kickstart Scheme.
The Growth Hub team are asking small and medium sized businesses interested in registering for the scheme to register their details with us by completing this expression of interest form.
We will then help you to process your application and secure the funding you need to create new jobs for young people across Cambridgeshire & Peterborough.
Why Are We Doing This?
To help smaller businesses, employers offering fewer than 30 placements will be asked to make a bid through an intermediary, such as a Local Authority or Chamber of Commerce, who will then bid for 30 or more placements as a combined bid from several businesses.
This will make the process easier and less labour intensive to apply for these smaller companies who only want to hire one or two Kickstarters.
The Kickstart Scheme Explained
The new £2 billion Kickstart Scheme will create hundreds of thousands of new, fully subsidised jobs for young people across the country.
The 6-month placements are open to those aged 16-24 who are claiming Universal Credit and at risk of long-term unemployment. They will be available across a range of different sectors in England, Scotland and Wales. The first placements are likely to be available from November.
There will also be extra funding to support young people to build their experience and help them move into sustained employment after they have completed their Kickstart funded job.
Employers will receive funding for 100% of the relevant National Minimum Wage for 25 hours a week, plus associated employer National Insurance contributions and employer minimum auto-enrolment pension contributions.
Register Your Interest
You can register your interest in the Kickstart Scheme by completing our Kickstart Scheme expression of interest form.