Published on November 9, 2021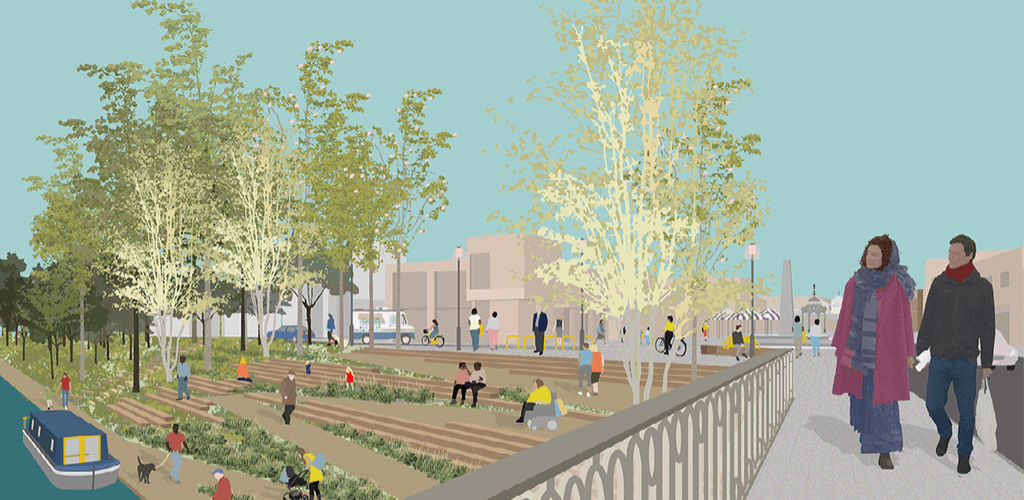 March plans can move forward thanks to unanimous vote by Combined Authority transport group
Showing their wholehearted approval of the collaborative work under way to make life better for people in the Fenland market town of March, the Combined Authority's transport group this week recommended the drawdown of £1.51 million to push plans on to detailed design.
In the unanimous vote, members of the Transport & Infrastructure Committee noted progress of the March Area Transport Study Outline Business Case to date – and voted to recommend that the Board approve the drawdown of £1.51 million to move forward with the Full Business Case and detailed design.
The outline business case concludes that there is a compelling case to progress the recommended package of MATS improvement schemes – which both hit the scheme objectives and offer high value for money.
The committee heard how Broad Street highway improvements are closely aligned with the pedestrianisation plans for Broad Street being delivered as part of March's successful Future High Street Fund (FHSF) bid.
The Broad Street FHSF scheme is currently at concept design stage, but work is progressing after the Combined Authority Board stepped up in September with £180,000 to help meet the deadline to complete construction by April 2024.
The MATS Broad Street scheme is inextricably linked to the FHSF Broad Street scheme, so the two schemes need to happen simultaneously to maximise the major boost envisaged in the town's renovation plan.
The Combined Authority is also funding a major revamp of March's historic railway station.