Published on November 9, 2021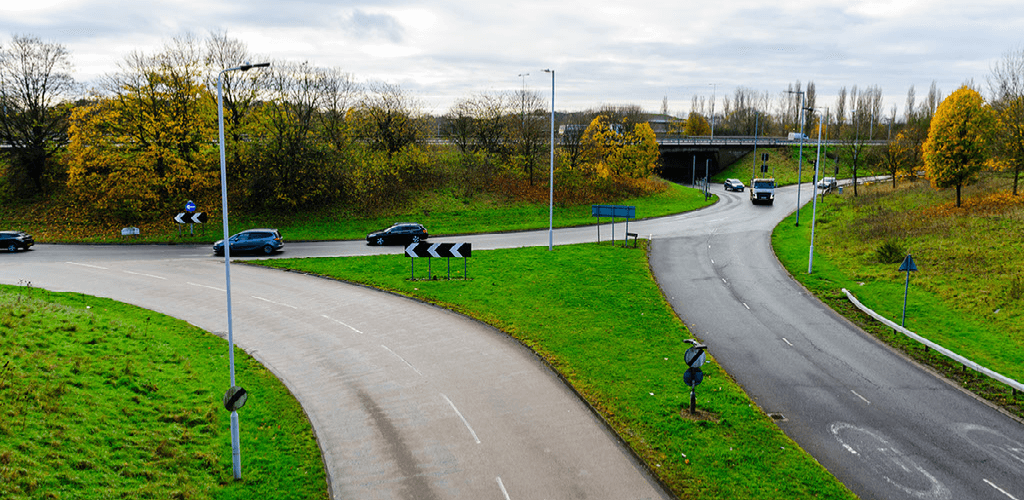 Green Clean Nene – Combined Authority brings A1260 Parkway Junction 15 a step closer
Helping people walk to and from green spaces and enjoy connected active travel  options were key considerations when the Combined Authority's transport and infrastructure committee this week gave their support to ensure construction work starts as planned at Nene Parkway in January.
Chaired by Mayor Dr Nik Johnson, the committee unanimously approved the Full Business Case and agreed to recommend that the Combined Authority Board approves an allocation of £3.014m from its capital reserves to increase the current budget, subject to approval, from £5m to the forecast construction cost of £8.014m.
The committee also agreed to recommend that the Combined Authority Board approve the total £8.014m for the construction phase of the project including the re-profiling of the project bids agreed in the June 2021 funding call.
Junction 15 serves two of Peterborough's busiest strategic roads (the A47 Soke Parkway and the A1260 Nene Parkway). It is a crucial cornerstone of the Parkway Network and provides access to Nene Thorpe Bridge, one of the city's three road river crossings.
On average 46,000 vehicles pass through Junction 15 on a typical weekday. The junction experiences bad traffic jams, particularly northbound on the A1260 Nene Parkway where queues regularly drag back over a mile during the evening rush hour.
This scheme aligns with the Local Transport Plan aims to improve safety, support transport connectivity and economic growth, and improve journey time reliability. The scheme will also provide a minimum 10% biodiversity net gain, in line with Combined Authority objectives to deliver a transport network that protects and enhances Cambridgeshire's natural, historic and built environment.
The biodiversity gain involves leaving the natural environment in a better place than it was and includes a net increase in trees and the following deliverables:
Environmental and biodiversity enhancements in the north-eastern corner of Junction 15 between Bretton Way and A47 eastbound on-slip;
Wildflower Planting Trial centred on the grass verges either side of the A47 eastbound off-slip;
Areas of mass bulb planting located on the lower ledge of the Junction 15 circulatory as well as the grass verge between the A1260 Nene Parkway and Thorpe Wood;
Tree planting at several locations across the study area as compensation for tree loss at the footbridge and helping to achieve biodiversity net gain;
The exposing of the geological profile of the A1260 Nene Parkway embankments near Thorpe Road Bridge and subsequent interpretation board, including 30-50m on the eastern embankment and approximately 50m on the western embankment
Measures have been included in this scheme to ensure it improves pedestrian connectivity to public transport and nature; this includes the replacement of a pedestrian footbridge, the creation of zebra crossings, improving access to Ferry Meadows, the business park, and to public transport.