Published on March 13, 2023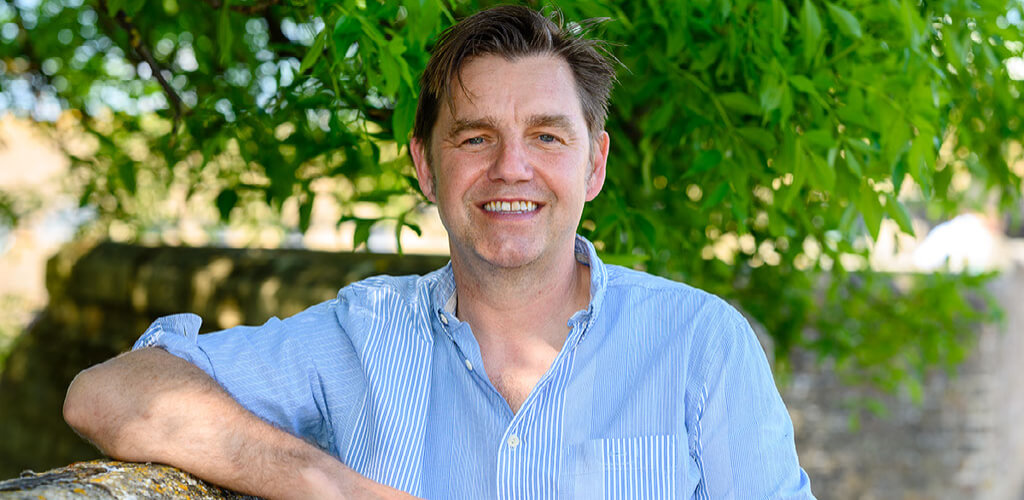 Mayor calls for Ely Junction Upgrade in the Chancellor's Spring Budget 
Mayor, Dr Nik Johnson, calls for Ely Junction Upgrade to be announced in the Chancellor's Spring Budget 
CAMBRIDGESHIRE & Peterborough Combined Authority Mayor, Dr Nik Johnson's statement ahead of the Government's Spring Budget to be announced on 15th March 2023. 
Cambridgeshire & Peterborough Combined Authority Mayor, Dr Nik Johnson said: 
"Cambridgeshire and Peterborough is a prime location for Government investment that will unlock much needed growth in our national economy. Our dynamic and diverse industries, leadership and institutions can unlock not only growth, but good growth at scale, for the betterment of all our communities.  
"Ely Area Capacity Enhancements at the rail junction in Ely is an example of this. If Government were to approve the £466m investment to increase the capacity at the junction, it is estimated that £2.2 billion will be unlocked for the economy. This would be achieved by allowing a massive 2,900 extra freight services from the port of Felixstowe every year to the logistics Golden Triangle in the industrial heartlands of the Midlands and the North. It would support businesses import and export internationally as far North as Scotland. If the Government is committed to stimulating UK growth and supporting international trade, it must commit to investing in Ely junction.  
"The Cambridgeshire and Peterborough economy is knowledge-intensive and highly innovative with fast growing companies, cities and market towns. It sits right at the heart of multiple corridors of national significance, that contain deep and dynamic clusters and specialisation, across all five of the Government's priority sectors. To invest in Cambridgeshire and Peterborough is to invest across those corridors and in the key priority sectors for the UK economy post Brexit.  
"This unique blend of research and innovation strength, with companies that have significant growth potential to generate exponential future growth. With the right stimulus and targeted support, we can transform our priority areas for levelling up, including a Government priority one city area in Peterborough, and some of our more peripheral and left behind communities in the region. 
 "Equally, it would be simply remiss of the Chancellor to not use the Spring Statement opportunity to boost business investment, to end our persistent stagnation and raise productivity, and secure good economic growth, that raises living standards for all. 
"Our Combined Authority is in a state of readiness to act and stands eager to see more detail around the future of innovation and investment zones.  
"Here in Cambridgeshire and Peterborough we are embarking upon an unprecedented journey to grow and create at scale an economy that sustains and scales its global competitiveness, strengthens its social inclusivity, leads the way on environmental responsibility, and uplifts the health of the region, all at the same time.  
"Our innovation and research strength enables us to offer a unique, single and packaged approach to investment zone and innovation district development. It is trailblazing and brings together the potential for a number of site-specific agreements at scale, with knowledge and skill spillovers across those sites, as well as within the clusters, including supply chain fusion opportunities, that sit within and around our corridors of national significance and uplift and bring realisable benefits and opportunities, to our left behind communities.  
"Given the right fiscal stimulus alongside our associated plans for creating the right conditions for expansion of our dynamic and highly concentrated clusters and specialisation, world class research and our universities (including building on our investment in a new university presence in Peterborough), and our emerging sectors, we will transform our priority areas for levelling up, including a Government priority one city area in Peterborough, and our more peripheral and lagging areas. These plans for investment in Cambridgeshire and Peterborough reflect targeted investment in all five of the Government's priority sectors, as announced by the Chancellor, last Autumn.  
"The opportunity in Cambridgeshire and Peterborough is too important to the country's future to be missed and I call on this Government not to exclude the Greater South East region from the emerging investment zone policy. Our area is central to achieving Levelling Up and stimulating the economy too, not just the significant challenges that sit within our regions, but the interdependencies and spin-out benefits arising for the rest of the nation. 
"I also must touch on the current cost of living crisis that is affecting so many right now. I would like to echo the multiple calls for more investment and acceleration of retro-fitting homes with insulation and low-carbon heating systems. 1million homes a year will need to be retrofitted if we are to meet net zero emission targets by 2050. This would help bring the burden of energy costs down for people who have been struggling to pay their bills. But we should go further, supporting green retrofits in public buildings, such as care homes, hospitals and schools to bring down operating costs in the future.   
"Cambridgeshire and Peterborough is one of the best places in the UK to start and grow a business but the government need to do more to unleash the full potential of the SMEs particularly in priority areas for levelling up such as Peterborough and its hinterlands. I would like to see a commitment to investing in SMEs in the upcoming Spring Statement, to support our smaller, community-based businesses and drive local growth.  
"I am also calling on the Chancellor to fully embrace devolution and end the current short-term approach to funding our Combined Authority.  
"We know that local leaders are best placed to make decisions about what is right for their area because they truly understand what is needed. We also know that decisions are better made when local people and businesses feel empowered to have their say, something local leaders can enable.  
"My message is clear empower local leaders by equipping us all with simplified funding and end the competitive bidding culture that has seen Local Authorities competing with one another instead of collaborate."