Published on May 26, 2023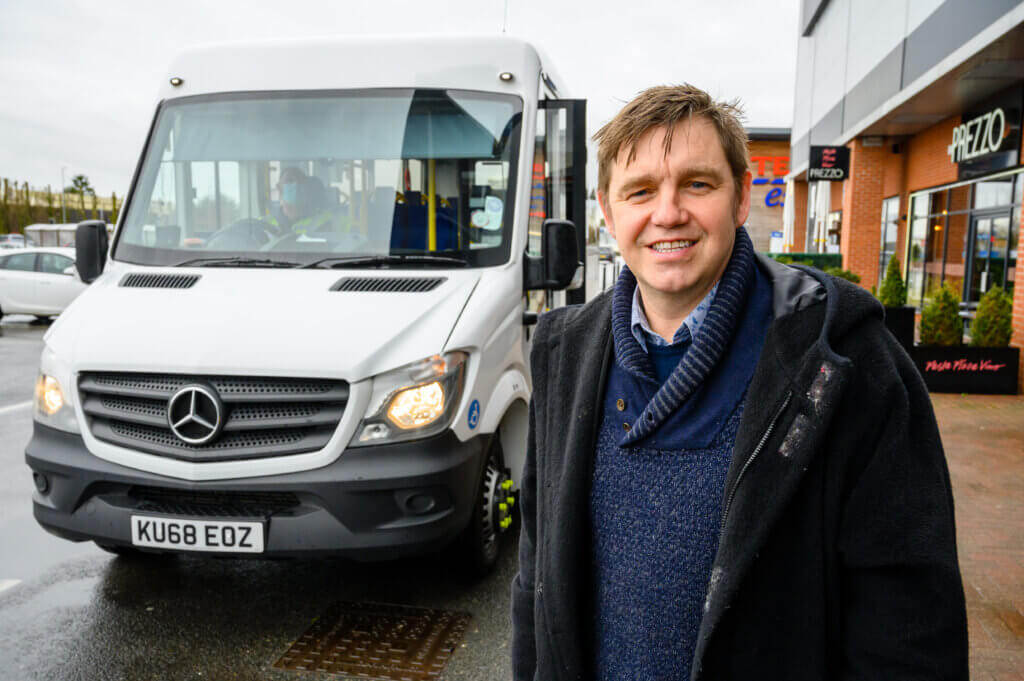 Mayor Dr Nik Johnson statement: GCP Making Connections consultation findings
The following is a statement by Mayor of Cambridgeshire and Peterborough Dr Nik Johnson on the publication of the Greater Cambridge Partnership's Making Connections Consultation.
I welcome the publication today (Friday, May 26) of the final report into the Greater Cambridge Partnership's (GCP) Making Connections consultation.
The quantity of feedback to the consultation – over 24,000 responses – demonstrates the understanding in the community of the significance of these proposals. I also welcome the fact that so many people and organisations have had their say.
I will be looking at the report in detail and working closely with the GCP to understand what they are learning from the feedback and data, and how that informs the next steps.
Planning for a better transport future in Cambridgeshire and Peterborough requires all partners – the Combined Authority, local councils, the GCP, and others – to work together.
Greater Cambridge is a great place to live, work, learn and do business, but its transport challenges need bold action. Sticking plaster improvements can only go so far – we need a joined-up strategy and a package of improvements to transform how we travel.
As well as the publication of the Making Connections consultation findings, the Combined Authority has also published for the first time this week the proposed Local Transport and Connectivity Plan (LTCP). This sets out the vision, goals, strategies and policies for how we can create a new, better transport future. The Combined Authority Board will be recommended to approve the LTCP as the statutory transport plan for the region at its next meeting on May 31.
To deliver on the ambitions of the LTCP, we need to work together with the GCP and all our partners. Only together can we make journeys in Cambridgeshire and Peterborough less reliant on cars, supported with outstanding public transport and more cycling and walking. Transport, especially public transport, must be affordable, more reliable, accessible, convenient, safer and good quality. It must allow for sustainable and more equitable economic growth, while also protecting our environment, supporting our communities, cutting emissions from the atmosphere and promoting better public health.
I am already working on transforming our bus network, with an ambitious Bus Strategy that will look to tackle underinvestment in buses over decades which has eroded services. I am working to put money back into our buses, vastly improving the frequency, coverage and reliability of services. This includes exploring further the case for introducing bus franchising, which would give us much greater control.
The Making Connections proposals include vastly improved buses – with more routes, more frequency of services, longer hours and lower fares. Services that work better for people's journeys to work, education, services and leisure, and onward travel by rail. These improved buses would have benefits beyond the Greater Cambridge area, stretching out into our districts, and opening up connections and opportunities to more people and places.
Initial findings from the Making Connections consultation show majority support for improved bus services and lower fares. Overall, respondents to the Making Connections consultation were in favour of the proposed bus improvements and fare reductions. Seventy per cent said they were either 'strongly supportive' or 'supportive' of the proposals.
My election pledge was to transform our bus network, and it is a core part of the proposed LTCP. Only by working collaboratively can we bring forward a bus and wider transport system that supports a vibrant, fairer, more prosperous and healthier future for Cambridgeshire and Peterborough. I look forward to continuing to work closely with the GCP.
1) The Local Transport and Connectivity Plan documents can be read at agenda item 6 on the meeting page of the Combined Authority Board of May 31. https://cambridgeshirepeterboroughcagov.cmis.uk.com/Meetings/tabid/70/ctl/ViewMeetingPublic/mid/397/Meeting/2223/Committee/63/SelectedTab/Documents/Default.aspx
2) The Mayor's statement on the Local Transport and Connectivity Plan can be read here: https://cambridgeshirepeterborough-ca.gov.uk/news/mayors-statement-local-transport-and-connectivity-plan/