Published on July 17, 2020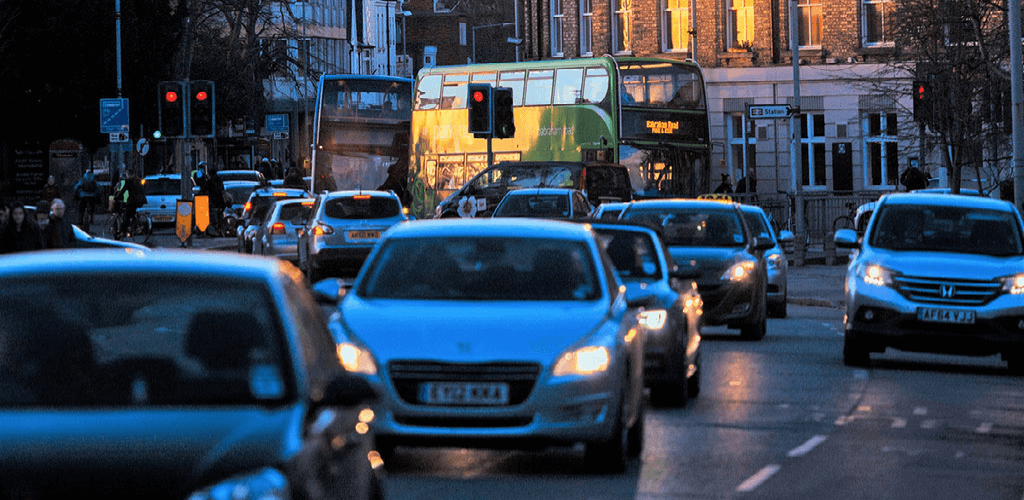 Mayor James Palmer tours Cambridge City and St Ives with Stagecoach to see extra steps in place to ensure safe bus travel
Mayor James Palmer tours Cambridge City and St Ives with Stagecoach to see extra steps in place to ensure safe bus travel
Bus travel continues to be a safe and convenient way to travel to work and for leisure
Customers urged to follow the new government regulations on face coverings, which are mandatory on all public transport
Extra capacity now available with many services back to pre Covid-19 level.
Buses will continue to play a crucial role in the country's recovery ahead
As people start to head back into offices and workplaces in line with the latest government advice, the Mayor of Cambridgeshire and Peterborough has hit the region's streets with Stagecoach to demonstrate how safe and convenient bus travel continues to be.
The Mayor James Palmer toured the Cambridge city region with Stagecoach East Managing Director, Michelle Hargreaves, travelling on buses from the Newmarket Road Park and Ride through to the Busway into St Ives, to see first-hand the raft of safety measures in place by the bus operator to protect its customers and employees.
Throughout the Covid-19 pandemic, Stagecoach has continued to keep the country moving, running services for key workers and people who needed them most.
Across the country, Stagecoach is now operating around 80% of pre Covid-19 levels, and in Cambridgeshire, many routes are now running as frequently as they were before the pandemic. In addition, services on the Park and Ride network in Cambridge have been increased on Sundays, which means that there is now a turn up and go service, every 10 minutes, seven days a week.
Following the reduction of social distancing restrictions in England and in line with advice from government, Stagecoach has been able to increase capacity on its buses to 50%, ensuring there are more seats for people who want to use public transport for work, shopping and connecting with friends and family.
The Mayor and Stagecoach's Michelle Hargreaves also took the opportunity to remind people of the importance of following legal requirement to wear a face covering on public transport. The vast majority of people are now following the new rules, but everybody is being urged to follow the new government mandate to keep themselves, bus employees and other customers safe. Some people are exempt from wearing a face covering, and Stagecoach is providing a free Journey Assistance card that can be shown to the driver in these cases.
James Palmer, Mayor of Cambridgeshire and Peterborough Combined Authority, said: "Getting out and about visiting friends, family, shops and restaurants is good for our health, for our communities and our economy.  We want you to get back to doing the things you enjoy without fear.
"Bus operators such as Stagecoach have been working around the clock to make a number of changes to ensure you can make journeys on public transport safely.  So please, do make journeys by bus and train where you can.  But remember to wash your hands and don't leave home without a face covering.  Keep caring, stay distanced and stay well."
Michelle Hargreaves, Managing Director of Stagecoach East, said: "As more people return to work and more and more leisure and hospitality services open up across the region, we're proud to be continuing to play a crucial role in making sure we can connect people with the places they need to be.
"We have lots of extra safety measures in place so our services are fully Covid-19 secure, and with customers also following all the government rules in place, for example, wearing face coverings on buses, people can have confidence in travelling with us.
"Due to social distancing, capacity on buses will be lower than normal so we'd urge customers to plan their journeys and check our Busy Bus app for the latest information on our services.
"This has been a tough time for everyone but I would like to thank our passengers for their patience and loyalty and my Stagecoach East team for their hard work and dedication throughout this testing period. Our Drivers, Engineers, Controllers, Managers and Support Staff have been working tirelessly behind the scenes to ensure that we're keeping our communities moving and have embodied Stagecoach's 'Proud to Serve' spirit.
"Buses will continue to play a crucial role in the country's recovery ahead. As well as helping to restart our economy, they are vital in bringing normality back to many areas of our daily lives, keeping people connected and contributing towards a safer, cleaner and healthier nation."
Stagecoach has put a number of other measures in place to ensure customer safety including:
Clear signage on buses advising customers which seats they can use.
Enhanced and rigorous cleaning regime with intensive touch point cleaning. All drivers have also been equipped with their own cleaning kits in order to carry out key touch point cleaning during the day.
Introduction of a new Busy Bus feature on the Stagecoach Bus app which provides live tracking and easier journey planning via a colour coded system to flag up peak journey times.
Contactless payments available on all buses.
Drivers are not giving change in order to minimise cash handling but any money received over the cost of a journey is donated to the brilliant Captain Tom Foundation.
For more information on Stagecoach services, visit stagecoachbus.com.