Published on November 19, 2021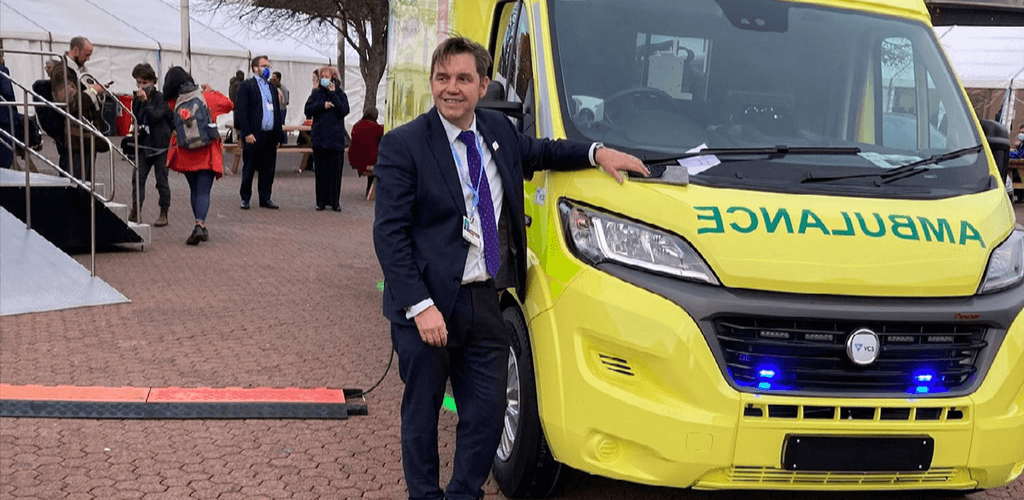 Mayor's Blog: COP26 – All that COP?
Last week I made the 5-hour train journey from London to Glasgow for the very much anticipated United Nations Climate Change Conference, more commonly known as COP26 – and it did not disappoint. It was great to be back in the city, enjoying the Glaswegian hospitality, local culture and its infamous architectural grandeur. In a place where you can experience all four seasons in a day, even the weather played fair.
Walking into COP26, I was struck by the number of fellow attendees and delegates. It was a truly global event, which brought home the enormity and far-reaching effects of climate change. Though the impacts may be varied, the urgency is not. By thinking of ourselves and our decision making within separate borders, we too often forget that we share one planet, the same atmosphere, we breath the same air. The results of one nation's actions can and do bear serious consequences to people in all corners of the Earth.
Throughout my two days I was in awe of the work of the civil servants busy behind the scenes, negotiating policy in action to achieve consensus for the Glasgow Climate Pact. Whilst not as ambitious for some it provides opportunity for further commitments and as a united front, I am hopeful it can deliver on preventing Earth's average temperature from exceeding 1.5oC, crucial if we are to reduce the worst impacts of climate change that some of our friends are already starting to experience.
Even whilst eating in Glasgow, I had some fascinating conversations about the journey that our food has taken to reach us. For instance, I was very irritated to learn that palm oil is still an ingredient in my favourite caramel wafer biscuits. Rightly, I was reminded to be actively mindful of taking a hard look at my own lifestyle (and snack choices) and my individual impact on the planet. I have recently swapped my old diesel car for a much more environmentally friendly hybrid car and I am in the process of exchanging my oil heating system for an air-source heat pump.
With my mayoral hat on, I left the conference with a renewed ambition and aspiration to amplify the necessity for real change within Cambridgeshire and Peterborough and work with the Combined Authority partners to deliver the great recommendations within our own Independent Commission on Climate's work.  We must show regional leadership and make the changes we can at a local level. Governments need to support the fantastic work towards climate change mitigation already underway across our communities and support our local ambition. To give power and funding to local authorities and people so make that crucial change to hit our net carbon zero targets. This is what devolution is all about; local communities determining local policy and priorities.
Water management is a pertinent example here in Cambridgeshire. I am proud of and committed to working closely to deliver the Future Fens Taskforce's shared manifesto launched at COP26. With economic benefits of green growth for business, green skills and infrastructure and green transport links, green justice will be playing its part in social justice.
I am also mindful of the alarming relationship between air pollution and the health of our children. It is too easy to assume that this is a problem elsewhere to developing countries such as Asia and South America or in amongst the smoke stacks of heavily industrial cities like Europe and China. We must look closer to home and the high levels of pollution that are reported in our cities such as Cambridge. Our zero carbon buses will start to make an impact as will a model shift to more cycling and walking but I am determined to work with the experts to decarbonise our whole travel networks. We can't have our children exposed to high levels of air pollution when we know this may put them at greater risk for chronic diseases later in life.
So, my overall view is that COP26 is one more collective step in the right direction but that we must continue to work together with more urgency, to show leadership and implement our ambitions to build a greener Cambridgeshire and a greener, better world beyond.
And with that, I leave you with these words from the inspirational David Attenborough –
Our motivation should not be fear, but hope.