Published on November 11, 2020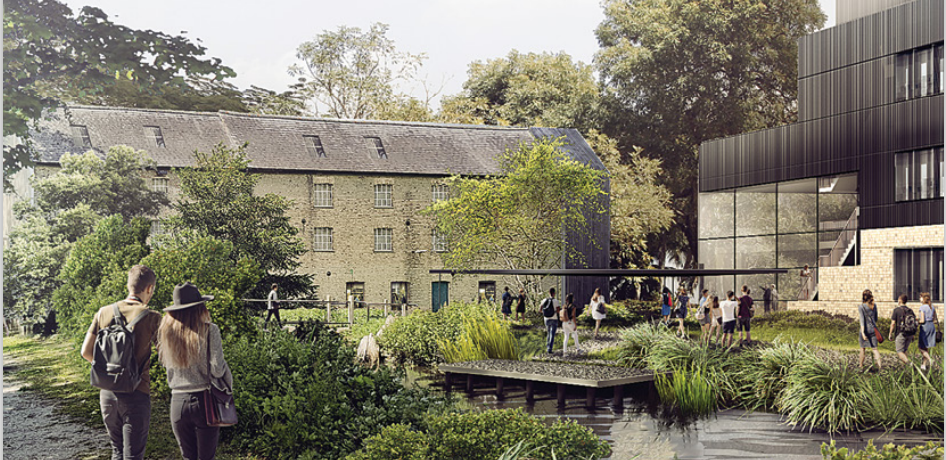 Mill SciTech Park pre-planning application submitted
A pre-planning application for the development of the Mill SciTech Park, on the Hauxton Mill site in South Cambridgeshire has been submitted by o2h Group.
The Cambridge-based business behind the project believes this marks an important step in the delivery of their exciting proposals which would see the creation of a state-of-the-art office and laboratory space.
The ambitious project, which has been partly funded by a Local Growth Fund grant from the Cambridgeshire & Peterborough Combined Authority aims to transform the 2.76-acre heritage site at Hauxton Mill into one of the region's most exciting communities of entrepreneurs in life sciences, technology and social enterprise.
The first phase of the scheme could be completed as early as April 2021 and phase two of the development would see the restoration and renovation of the mill building and the construction of a new building with state of the art labs, subject to planning permission being granted.
o2h describe the project as the creation of a "buzzing intimate multi-stakeholder community for the life-sciences and technology industries".
James Palmer, Mayor of Cambridgeshire and Peterborough said:
"The o2h Group's vision to create a community of entrepreneurs in life sciences and technology is really exciting.
"Existing and emerging life sciences and technology companies have got the potential to kickstart the local economic recovery and this is a great example of a project the Mayoral Combined Authority has supported that can help locally businesses thrive and grow.
"It is an ambitious project and it is great to see a positive vision for the future being put forward."
Prashant Shah, Executive Chairman o2h said:
"Our vision is to create one of the region's most intimate and exciting communities of seed stage life-science and tech entrepreneurs.
"We are committed to creating a genuinely unique environment, that brings together science and technology, allowing creativity and innovation to thrive.
"The site is important in terms of heritage and is part of an ancient woodland.
"Our proposals reflect the sensitivity and importance of safeguarding the unique beauty of the site while giving it a sustainable long-term future that creates jobs and opportunities."