Published on September 25, 2020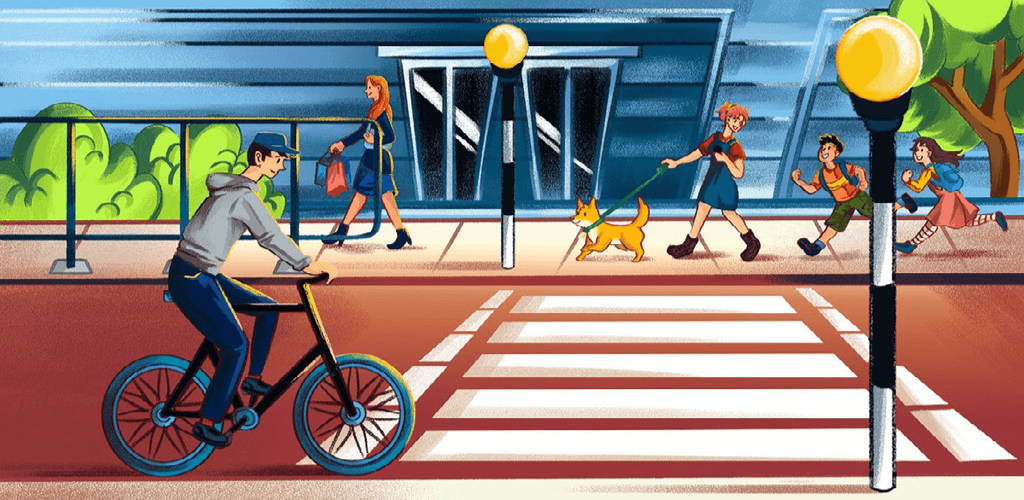 More people helped out of cars and into healthier modes of travel with Mayor's multi-million bike-lane fund
In a bid to improve the health of the region, ease congestion and improve air quality, Mayor James Palmer is funding over 80 new improvements to cycle lanes, walkways, roundabouts, and changes to traffic flow to get more people out of their car and walking and cycling. The work is to be delivered by Cambridgeshire County Council and Peterborough City Council.
This follows the successful implementation of quick-fire pilot upgrades to walkways and cycle lanes that were made over the summer, after the award of £2.9 million from the Department of Transport secured by Mayor James Palmer.
More segregated cycle lanes and parking, widening footpaths, filtering traffic for buses and bikes, roundabout improvements, temporary speed limits and new one way road systems are amongst the new proposals agreed by Cambridgeshire County Council and Peterborough City Council in collaboration with the other district, city and county councils to encourage people to move away from the private car.
Mayor James Palmer said:
"Walking and cycling is great for the environment, for the region and for our physical and mental health.  I urge those who have packed on the pounds in lockdown and want to get fitter, students returning to university or school run parents who account for one in five cars on the road during morning peak traffic times, to consider making your journey by foot or by bike.
"Since the Covid-19 crisis, the region has responded rapidly with essential travel improvements, putting the £2.9 million I secured from central government to good use.  I'm pleased to see a new raft of upgrades to our cycle and walkways, which will mean that more people can safely walk and cycle to make journeys than ever before."
Chair of Cambridgeshire County Council's Highways and Transport Committee, Councillor Ian Bates said:
"The pandemic is changing how we live and work – and this means use of our County's roads is changing too.
"That's why we're putting in measures to make it easier than ever before for people to travel more sustainably and to make space for social distancing when out and about.
"I urge everyone to have an open mind about getting on their bike or choosing to walk as we all find our feet in the 'new normal'."
Peterborough City Council's Cabinet Member for Strategic Planning, Commercial Strategy and Investments, Councillor Peter Hiller said:
"We're delighted to have received a further £625,000 in funding via the Combined Authority to put in new cycle lanes and active travel infrastructure in Peterborough.
"We have now created a cross-party working group to look closely at all future and existing schemes to monitor their impact over the coming months. We hope the changes we're making to our roads will encourage local residents to make healthier choices and leave the car at home and walk or cycle when they have to travel to work, school or for leisure."
While social distancing guidelines remain in place to help stop the spread of Covid-19, fewer people are opting to make journeys by public transport and so there is an urgent need to boost alternative modes of travel to the private car, to avoid heavy congestion on the roads, poorer air quality and an unwelcome rise in carbon emissions.
The proposals will help reallocate road space to allow for safe cycling and walking, and for social distancing.
Progress will be monitored by the Transport Restart Group, a sub-group of the Covid-19 Recovery Group for Cambridgeshire and Peterborough which is chaired by the Combined Authority.  The group brings together the Transport and Highways Authorities with public transport operators, police, public health officers and others.