Published on June 14, 2021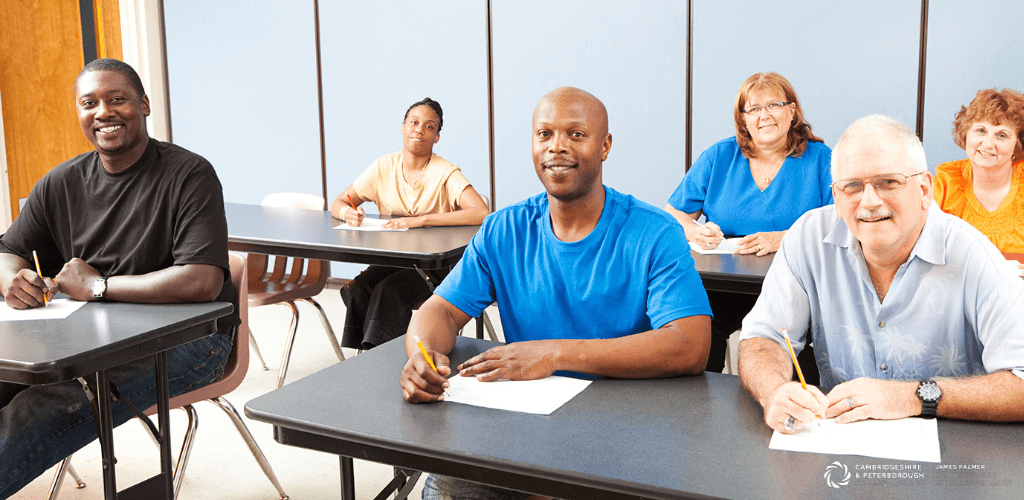 Improved targeting of adult education budget to low skill areas approved by Skills Committee
Improved targeting of adult education funding to areas with low levels of skills, low wages and greater unemployment has been approved by the Cambridgeshire and Peterborough Combined Authority's Skills Committee today (June 14).
Recommendations for how the £12 million annual budget should be spent for 2021/22 were approved by the committee. The funding focusses on continuing to improve adult education delivery which will improve local residents' job prospects, meet skills gaps identified by employers and support levelling up across the region.
As well as £9.9 million baseline of funding for providers, such as local colleges, £1 million of funding for training in Combined Authority growth sectors of advanced manufacturing and engineering, life sciences, agri-tech and digital and AI, was also approved. Linked to this is the additional delivery of skills which support the transition to a green economy. This may include construction skills such as green heating systems and energy assessments, as well as other growth areas like electric vehicle maintenance.
The committee also approved funding policy changes centred around continuing to develop flexibilities which allow better targeting of learning to areas of low skills levels. In priority areas of Peterborough and Fenland 49% and 45% of the population respectively are not qualified to Level 3 (e.g A-levels), compared to 58% nationally. In Peterborough, 10.7% of the adult population have no qualifications at all.
Support for these flexibilities was demonstrated in a consultation which ran in March 2021. Approved new flexibilities for 2021/22 include an increase in the low-wage threshold from £18,000 to £20,000 before fees for training become payable.  As part of the Combined Authority's new offer for young people in the region, a 10 per cent funding rate uplift for the Learner Entitlement for 19–23-year-olds to encourage take-up and incentivise providers to target this age group, to help tackle youth unemployment rates. The Entitlement is for young people who have not achieved a Level 2 or Level 3 qualification by age 23, including English and maths at Level 2. Nationally, 82.8% and 60.2% of young people respectively achieve Level 2 and Level 3 by age 19. In Peterborough, it is below the national average: 75.34% for Level 2 and only 49.93% for Level 3.
Existing funding flexibilities continuing from 2020/21 include a 4 per cent funding uplift for learners in the most disadvantaged postcodes.
 Mayor of Cambridgeshire and Peterborough, Dr Nik Johnson said:
"Improving adult education ticks every box of my core values of Compassion, Co-operation and Community. Local control of this skills funding and a clear strategy for targeting that funding to the postcodes which need it most, means we can make a big difference to people's lives. It is no coincidence that people's health and wellbeing is strongly linked to their skills levels and whether they have a good, secure job. Covid-19 has only highlighted further how vulnerable low-skilled workers are to economic shocks and downturns. The way we fund adult education is evolving and improving and ensuring we spend every pound wisely has never been more important."
Since devolution of the adult education budget to the Combined Authority in 2019, the strategy has been to shift relationships with adult education providers from 'transactional to transformational' in terms of outcomes for learners. There has been a two-year period for the new priorities to bed in with providers, and the Combined Authority will continue to work with its delivery partners to continuously improve adult education for the benefit of residents.