Published on August 3, 2023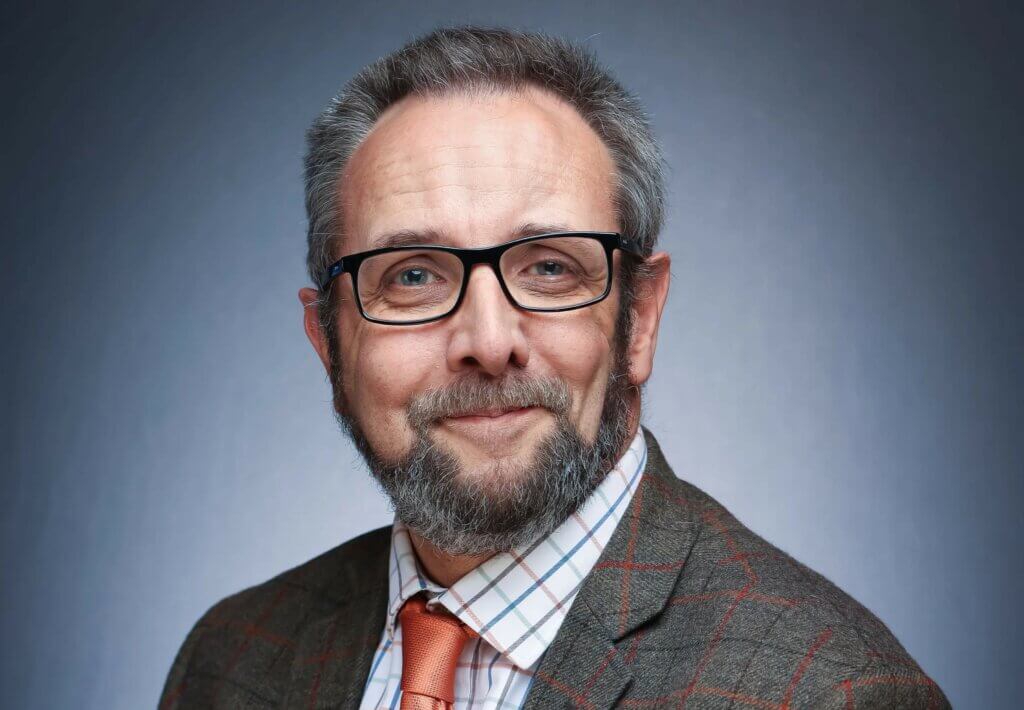 New chair appointed to Cambridgeshire and Peterborough Business Board
A new chair of the Cambridgeshire and Peterborough Business Board has been appointed.
Al Kingsley, who has served as a Board member since January 2020, was appointed following an extensive recruitment process. The Business Board is Cambridgeshire and Peterborough's Local Enterprise Partnership and is part of the Combined Authority.
Mr Kingsley, who lives in Peterborough, is the group CEO of NetSupport, an award-winning technology company which develops software for both the education and corporate markets. NetSupport has grown to support over 20 million users in 110 countries around the world and has won over 300 international awards.
Mr Kingsley has almost always lived in the region, having grown up and been educated in Cambridge, then moved to Huntingdon, and after a few years of working overseas, returned with his family to settle in Peterborough in 2002.
In his role as a Business Board member, Mr Kingsley has contributed to the overseeing of the investment of millions of pounds into the Cambridgeshire and Peterborough economy, supporting local businesses, helping boost people's skills and supporting inward investment, creating growth and jobs.
As well as providing a voice of business to help inform the Combined Authority's work, The Business Board's responsibilities include the ongoing monitoring of the £146 million Local Growth Fund which has provided funding to support local businesses, improve skills, and support better infrastructure. The Board is also responsible for the region's industrial strategy, called the Economic Growth Strategy.
The Business Board Chair is also a member of the Combined Authority Board and tasked with leading the Business Board in a way that creates a stronger partnership between accountable local politicians and local businesses, and one that will enable the business voice to be more embedded in the Combined Authority's strategy, structures, and processes.
Passionate about education being the key to unlocking personal and economic growth, Mr Kingsley is chair of Hampton Academies Trust in Peterborough as well as the independent chair of the region's SEND (Special Educational Needs and Disabilities) Board. With more than 20 years of school governance experience alongside his commercial roles, Mr Kingsley also sits on the Regional Schools Directors Advisory Board for the East of England supporting Academies across the region. He also received a civic award in 2020 from Peterborough City council.
Alongside authoring numerous books, Mr Kingsley writes and speaks internationally on the effective use of digital and educational technology, growth, governance and leadership. He is a Forbes Technology Council Member and was awarded the 2023 EduFuturist of the year. Mr Kingsley also mentors technology start-ups entering the education sector.
On his appointment, Mr Kingsley said: "It is important that the Business Board has the capability and experience to deliver cross-sector and also geographically across the region so that it can engage with, gather intelligence and consult with the widest business voice.
There is now a significant opportunity for the Business Board to further influence the industrial future of Cambridgeshire and Peterborough and be leading the way in standing up for the needs of businesses in the area."
"After three years on the Business Board I am already very passionate about the potential for positive impact the Board can deliver but I'm also very mindful that alongside those opportunities there are challenging times ahead. Now more than ever we want to ensure we maximise the opportunity for sustainable economic growth across the region, support investment and act as a cohesive voice.
"I am extremely proud to have been elected the new Business Board Chair and look forward to ensuring the combined skills and experience of the board are fully utilised in supporting our region with our growth ambitions and within that, that we can further build on our regional Digital, Life Sciences, Agri-tech and Advanced Manufacturing strategies and expertise."
Chief Executive of the Combined Authority, Rob Bridge, said: "We had some very strong candidates for the role, but Al's wealth of experience and knowledge, coupled with his enthusiasm for taking the Business Board forward, will be a real asset to the Combined Authority and the region.
"We live in challenging economic times, but there are also opportunities for sustainable, fair growth and more innovative enterprise in Cambridgeshire and Peterborough – one of the UK's most significant economic areas. I look forward to working with Al in his new role and continuing to work with the whole Board, whose work, insight and advice from a range of industries and sectors is invaluable."
Mr Kingsley replaces Alex Plant who stepped down in May. Board member Professor Andy Neely had been Acting Chair in the interim period and will resume as the Board's Vice Chair.