Published on January 18, 2022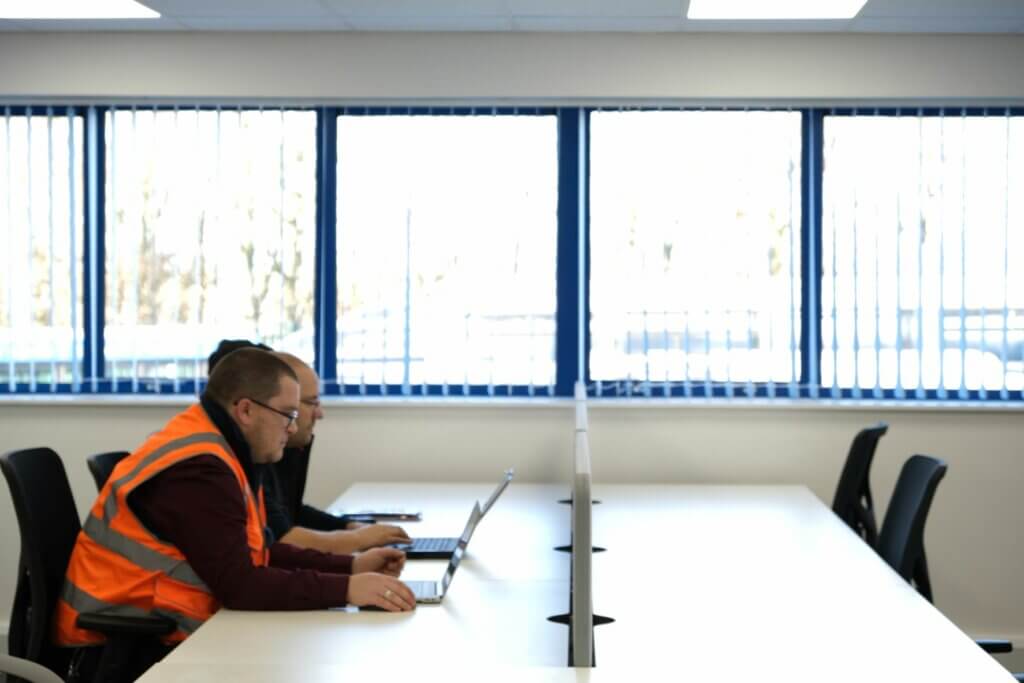 New mobility technology accelerator launches in Combined Authority joint venture
GoAscendal, the strategic advisory mobility firm, has launched a new mobility technology accelerator, GoAscendal Labs.
The Cambridgeshire-based programme, co-located with local bus operator, Whippet, aims to develop innovative new technologies targeted at improving mobility, including public transport, cycling and walking in the region.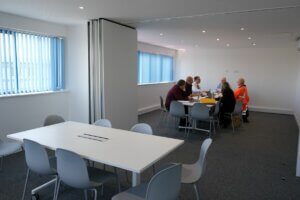 Sponsored by Ascendal Accelerator Limited, a joint venture between Ascendal Group and the Cambridgeshire & Peterborough Combined Authority, GoAscendal Labs is supported with a Combined Authority Business Board investment of £965,000 from the Local Growth Fund.
GoAscendal Labs officially welcomes its first start-up tech organisations – AirLoops by AirLabs, Nemi, Shanti and Tirn.
They will be supported as they develop cutting-edge solutions to, respectively, improve vehicle air quality and health and safety, facilitate demand-responsive public transport, promote gender-inclusive safe walking and cycling, and simulate electric bus operations.
Through these new innovations, GoAscendal Labs will seek to improve transport operations and accessibility, public health and wellbeing, cutting carbon, pollution and congestion and improving the customer experience across a region of more than 850,000 residents. On successful completion of the programme, the technologies could be deployed in other places nationally and globally.
As well as transport improvements, the new facility is offering a place where start-up businesses can locate and grow, supporting the local economy as a hub for transport innovation, and creating new jobs for the region. The programme has a job growth target of 44 employees in the region through the start-up organisations and linked opportunities within two years of completing the programme, and 432 employees within five years.
GoAscendal Labs has already recruited two local apprentices to support the programme. The new roles in digital marketing and administration offer training to up- skill local talent, and help develop emerging business leaders through practical involvement and on the job learning.
Unlike any other mobility accelerator, Labs offers:
● A brand-new collaborative workspace at our partner Whippet's bus depot in Swavesey,
Cambridgeshire.
● A live operational environment to test and develop technology. Whippet will provide access to bus
services running in and around Cambridgeshire, including on the Guided Busway, as well as access to its
skilled transport operations staff and tools.
● Access to industry leaders to provide expert guidance and coaching on technology and financing, public transport operations, business development and marketing.
The programme launched with a virtual launch event on Tuesday, featuring a panel discussion chaired by former Surface Transport Director for Transport for London (TfL) Leon Daniels, OBE, on "The role technology has to play in delivering better, safer local bus services". Mayor of Cambridgeshire & Peterborough Dr Nik Johnson will also be at the launch.
The programme itself will start in February 2022 and run for 10 weeks with a further two cycles taking place over the next two years.
The first intake of organisations will each be developing a unique transport solution which could benefit
Cambridgeshire and Peterborough:
AirLoop by AirLabs
AirLabs is a mission-driven company and a world-leading pioneer in air quality management. They are
passionate about clean air as a human right and work on developing technologies that reduce people's exposure to air pollution, airborne pathogens and allergens. The AirLoops system extracts and cleans air close to every passenger providing the highest level of protection to passengers (and drivers) to airborne pathogens and air pollution.
AirLabs said of participation in GoAscendal Labs:
"We are delighted to have been selected as one of the technology partners in the GoAscendal Labs programme.
"We see GoAscendal as one of the most forward-thinking innovation drivers in the global public transport sector. They are the ideal partner for us to demonstrate the effectiveness and practicality of our technology in a live bus environment. This programme will enable us to pilot AirLoop, a highly-innovative air quality management system that will redefine the way in which the air inside buses is being kept safe and healthy for drivers and passengers at all times. The AirLoop system encompasses all the latest scientific insights gained during the COVID-19 pandemic, keeping the air in buses free of airborne pathogens, pollution and allergens."
Nemi
Spanish smart mobility company Nemi improves the efficiency of bus services where there is low demand (like remote, rural or less populated places, off-peak hours, weekends, etc.) Their flexible software solution that operates public transport in a demand-responsive way, bringing services to people when needed, rather than via a fixed timetable.
Nemi said of participation in GoAscendal Labs:
"We are really excited to start working with cities and operators in the British market thanks to the support of GoAscendal. We are confident that this collaboration will mark an important milestone in our international expansion, allowing us to significantly grow our impact".
Shanti
Shanti is redefining navigation by providing users information on their safest active travel route. Their
technology provides a customised navigation experience to walk and cycle in urban areas, and their safety navigation algorithm uses open data, as well as proprietary data, to show routes with better street lighting, pedestrian traffic and safer road conditions.
Shanti said of participation in GoAscendal Labs:
"Shanti is redefining navigation through safety data, enabling people to choose low-carbon mobility options".
Tirn Technology
Tirn Technology is accelerating the shift to electric buses. It uses cloud-based simulation software for
collaboration between operators and manufacturers that eases the adoption of electric buses thanks to
simulating multiple scenarios of the future operation, predicting bus performance, charging requirements, total cost of ownership or carbon footprint, while eliminating the costs for physical testing.
Tirn Technology said of participation in GoAscendal Labs:
"We are excited to be part of the GoAscendal Labs program and to have the opportunity to test, validate and demonstrate our technology at an operational bus depot in Cambridgeshire with 102-year working history."
Graeme Inglis, Head of Market, UK, at GoAscendal said:
"GoAscendal Labs presents such a rare opportunity for innovators from across the country to come to
Cambridgeshire and test out their technologies on a 'live' fleet of operational buses. This validation, gained through access to Whippet's 'day-to-day' operations, will help fast-track these technologies way beyond any traditional 'test' environment. Everybody at GoAscendal and the Combined Authority is delighted to be able to offer this unique opportunity and look forward to working alongside the successful partners to create new market leading technologies."
Mayor of Cambridgeshire and Peterborough, Dr Nik Johnson said:
"GoAscendal's 10-week programme is a great initiative that puts Cambridgeshire at the heart of nurturing cutting edge transport innovation. Finding ways to improve our bus services to make them work better for people is a major priority for the Combined Authority. Opportunities to improve bus technology for the benefit of passengers and transport providers will promote a better, more flexible, clean, and low-carbon transport network. Alongside technology to improve people's willingness to cycle and walk, these innovations have the potential to make a big difference to public health and wellbeing while also benefitting new jobs, start-ups and support for our region as a centre of new thinking in the future of transport."
Austen Adams, Chair of the Business Board, said:
"Transport is one of those sectors ripe for innovation and disruption. In the context of the shift to a greener, net zero economy and the impacts of Covid-19, entrepreneurs in the private sector have a huge role to play in applying existing and new technologies to our transport challenges. Cambridgeshire and Peterborough is already globally renowned for pairing breakthrough ideas with enterprise, so I don't think there's a better place in the country to base this technology accelerator. The potential to support our economy with new high-growth businesses and skilled jobs, is very exciting."
More information can be found on www.goascendal.com/labs