Published on November 28, 2022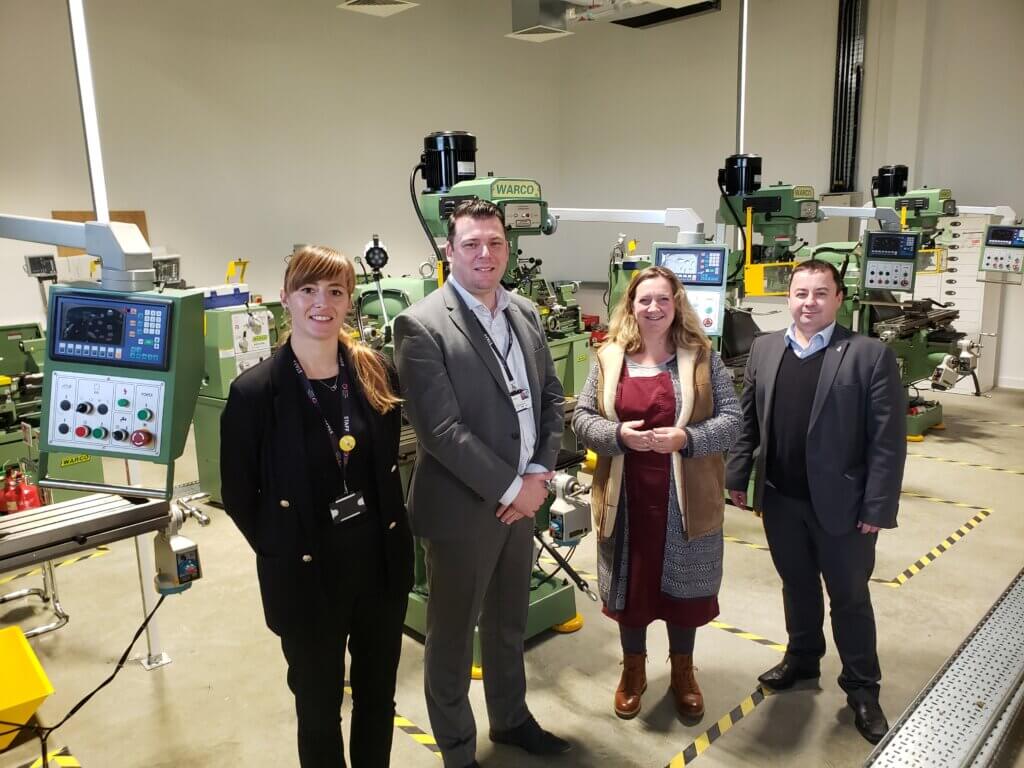 North Cambridgeshire Training Centre welcomes Deputy Mayor of Cambridgeshire and Peterborough
The Deputy Mayor of Cambridgeshire and Peterborough, Cllr Lucy Nethsingha, toured a purpose-built training centre in Chatteris to see how it is providing new and important skills opportunities in the heart of Fenland.
With an aim to provide Level 2 to Level 5 Apprenticeships to 80-130 students a year, the North Cambridgeshire Training Centre (NCTC) welcomed its first students this autumn. It has been built on land owned by Stainless Metalcraft – which manufactures high-integrity, mission-critical products for some of the world's most hazardous and dangerous environments – next to its existing site off Fenland Way.
It is managed and operated by West Suffolk College, part of the Eastern Colleges Group, and was built with the help of a £3.16m grant from the Combined Authority Business Board's Local Growth Fund. A further £350,000 has also been provided by the Combined Authority to upgrade the A141 roundabout, including improving access to the centre.
Cllr Nethsingha, who is also chair of the Combined Authority's Skills Committee, was given a tour of the new training facility, seeing some of the first apprentices on site and being shown the flexible tuition rooms and the workshop areas featuring lathes, welding stations and other machinery.
The two-storey centre, which is still in its early phases of operation, is designed to fill a gap in the vocational training offer in north Cambridgeshire, creating opportunities to upskill local people and deliver a workforce ready to step into careers in growth industries over the coming years. Specialising in engineering and advanced manufacturing, there is a special focus on future skills training including robotics, automation and composite materials manufacturing. In addition to this scope, the training centre has a range of commercial training and professional development courses available. These are ideal for individuals who need to improve or expand their knowledge within a role or are looking for that first step towards a new career.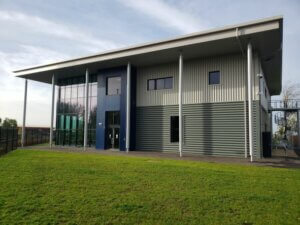 Deputy Mayor of Cambridgeshire & Peterborough, Cllr Lucy Nethsingha, said: "It was fantastic to see this modern, well-equipped facility up and running, with apprentices on site and learning skills which will set them up with great careers.
"This great facility is testament to close partnership working between the Combined Authority, Metalcraft and West Suffolk College and this collaboration will be important in its future success.
"The Combined Authority is here to help build a higher skilled Cambridgeshire and Peterborough. For too long, Fenland has lagged behind the rest of the region and the country in levels of skills. Investments like this will help to tackle those inequalities and help ensure that more people can get the qualifications and training they need to prosper.
"I was pleased to see the flexible spaces for both practical, hands-on, and classroom-based learning which will help meet a range of skills provision and I look forward to seeing the centre build what it offers from here.
Martin Lawrence, commercial director at Metalcraft, said: "We were pleased to welcome Cllr Nethsingha to NCTC where students are already taking advantage of the facilities and training opportunities it has to offer.
"Having created and run our own apprenticeship programme for over 100 years and received the Queen's Award for Enterprise for our work creating opportunity for local people, we are committed to helping the next generation of engineers into secure, rewarding jobs and are excited by the potential the NCTC has to accelerate that goal."
Laraine Moody, Principal Strategic Growth & Partnerships at WSC, added: "There is clearly significant demand for high-quality training to be delivered in Fenland and we are pleased with the take up of apprenticeship and professional development to date. We are continuing to respond to demand with new courses continuously being developed in response to local employer demand, including a range of professional development courses to enable employers to up-skill their existing workforce and for individuals to re-train for new careers."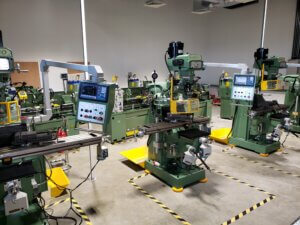 Alex Plant, Chair of the Business Board, said: "It is always pleasing to see another investment from the Business Board coming to fruition.
"Funding from the Local Growth Fund is all about supporting jobs, skills and economic growth. The North Cambs Training Centre is well set to contribute to all three, and for years to come."
"The centre will be responsive to the skills needs of the local economy, providing new generations of talent which are the lifeblood of our successful engineering, manufacturing and other growing sectors. When local employers can take on the skilled people they need, growth follows, leading to job creation, career progression and drawing further investment to the region."
"The Combined Authority, which has a responsibility for improving skills in Cambridgeshire and Peterborough, is putting focus in areas where levels of qualifications and training are behind national averages. Fenland is an area which has significant areas of deprivation, including some of the lowest levels of skills in the country, and the lowest average earnings in Cambridgeshire.
"The Combined Authority and Business Board have been working to increase the skills opportunities in the region through a range of investments and projects, including through the adult education budget and establishing ARU Peterborough as the city's new university with a focus on higher level skills and building strong links to the wider post-16 skills provision in our area. By helping to fund a new training facility in Fenland itself, we aim to bring good quality apprenticeship and skills opportunities closer to the people and communities who need them."