Published on July 19, 2023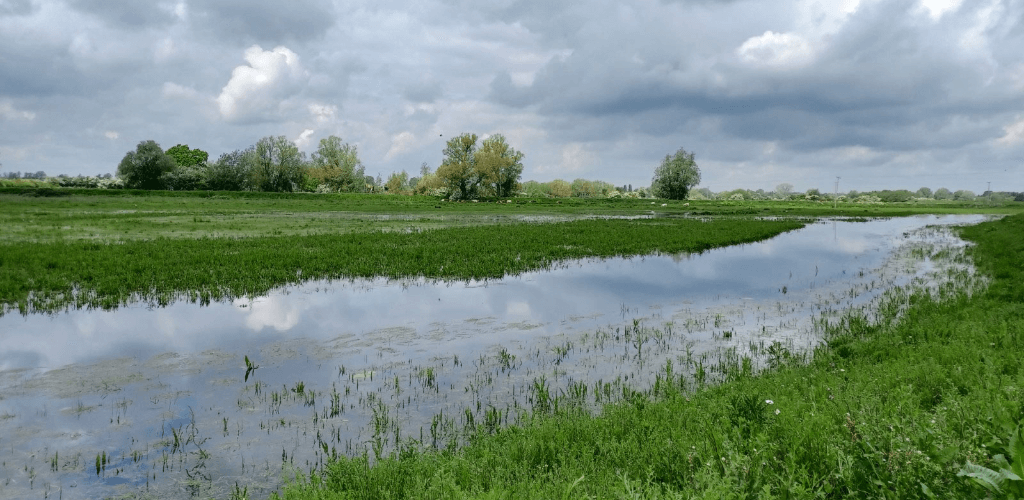 Putting nature on the road to recovery with a Local Nature Recovery Strategy
The Combined Authority has been selected as part of a group of 48 individual local authorities set to receive £307,974 from a funding pot of £14 million to develop a Local Nature Recovery Strategy (LNRS).
Local Nature Recovery Strategies were introduced in the Environment Act 2021 as a new system of spatial strategies for nature. They will make use of existing partnerships with local authorities, landowners, stakeholders, NGOs, businesses, charities and community groups to write a local strategy that is collaborative and locally led.
The strategy will support efforts to recover nature across England; help planning authorities incorporate nature recovery objectives; support the delivery of Biodiversity Net Gain; and help deliver our national environment targets, driving a more coordinated and focussed action to help nature.
With the best ways to support nature recovery depending on local geography, Local Nature Recovery Strategies will help communities map out the action needed in their area to restore nature and help reverse nature's ongoing decline. The strategy will also underpin existing projects being led by the Combined Authority to strengthen nature restoration including the Cambridgeshire and Peterborough Fund for Nature and the support for Natural Cambridgeshire.
The Combined Authority will work collaboratively with other local organisations, with input encouraged from across the public, private and voluntary sectors to establish shared proposals for what action should be taken and where. Cambridgeshire County Council will lead on preparation of the LNRS, with Natural Cambridgeshire working alongside them as a key strategic partner. Each council in the area will also have a formal role in the preparation of the strategy as supporting authorities.
Mayor Nik Johnson said:
"Enabling resilient communities is a strategic priority for the Combined Authority and supports my pledge to promote, protect and grow our unique Fens. The LNRS will not only facilitate the implementation of innovative delivery mechanisms for an increase in biodiversity, but it will also support our work to reduce carbon emissions, prevent extreme weather events and protect the health and wellbeing of our local communities."
Tim Breitmeyer, Chair of Natural Cambridgeshire and a local landowner said:
"We look forward to working more closely with our partners towards developing a Local Nature Recovery Strategy for our area that will accelerate and drive forward our collective Doubling Nature ambitions. Farmers and landowners in particular have a huge role to play, not only in producing food but also enhancing nature, and this opportunity will enable us to review the actions we take to ensure both people and our countryside can thrive in harmony with each other."
Councillor Lorna Dupre, chair of Cambridgeshire County Council's Environment & Green Investment Committee, said:
"We are committed to creating a greener Cambridgeshire, and we want our unique environment to adapt and thrive as our climate changes.
"The county council will be delivering this important strategy. We will work together with communities and other partners to agree where we can best create and enhance local habitats.
"We must leave a rich legacy of wildlife and varied green spaces for our children and grandchildren."
Environment Secretary Therese Coffey said: 
"We depend on nature for everything and now nature really needs our help.
"Across the country, local nature recovery strategies will enhance wildlife habitats that reflect the wonderful tapestry of nature that exists on our isles."
Natural England Chair Tony Juniper said:
"Nature recovery must be locally led and delivered at scale if we are to create more, better, connected nature – rich habitats that enable wildlife to recover, move and thrive. Through these initiatives that support a growing national Nature Recovery Network, we can create natural landscapes which will capture carbon, mitigate extreme weather events and protect the health of people and wildlife.
"Natural England is proud to be supporting local authorities and their partners to develop Local Nature Recovery Strategies that meet the needs of local people and the landscapes in which they live."