Published on October 26, 2021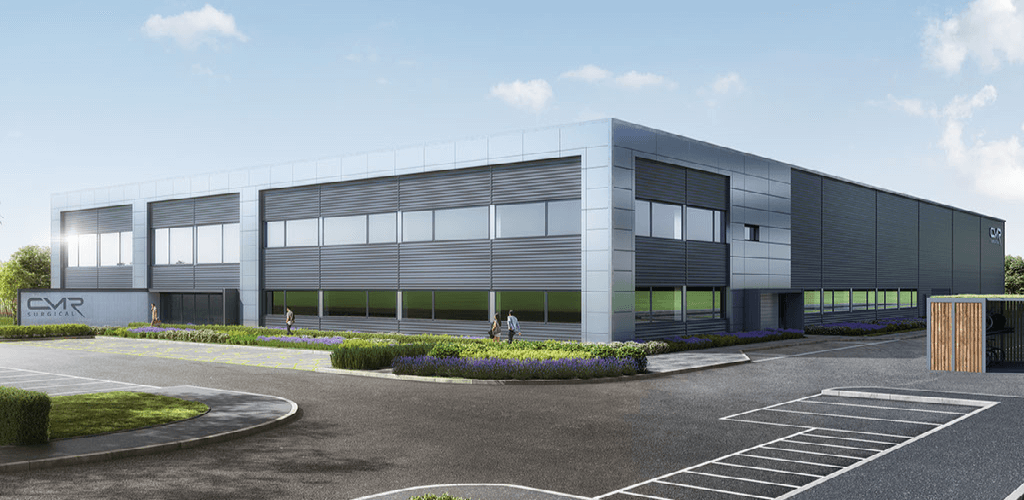 Region welcomes, CMR Surgical's UK-based facility to Ely, Cambridgeshire
CMR Surgical has chosen to locate its global manufacturing facility to Lancaster Way in Ely.
CMR Surgical, is a global surgical robotics business behind Versius®, a surgical robotic system designed to make the benefits of keyhole surgery more accessible to surgeons, patients, and hospitals. This UK-based facility will become a hub for global exports as the company accelerates its commercial scale-up.
Over the next three years, up to 100 skilled jobs will be created in the region, and these will range across production, quality, manufacturing, engineering, supply, operations, and logistics.
Dr Nik Johnson, Mayor of Cambridgeshire, and Peterborough said:
"This move shows the strength within Cambridgeshire to compete globally to attract and retain such innovative companies.  It is great news that CMR Surgical chose our region over other locations worldwide.  This is a real success story of a company whose start up roots are from here and who is choosing to embed its base to accelerate and expand their cutting-edge technological business here particularly for me because of the ground-breaking work they do to transform surgery.
"Growth Works is doing an excellent job at working with international companies to highlight the global attractiveness of our region.  This benefits our communities with local skilled jobs, boost our pride and the local economy for all.
Austen Adams, Chair of the Cambridgeshire & Peterborough Combined Authority Business Board, said
"This is a real win for our region. Life sciences is one of the key sectors of our economy and is one the Business Board is working actively to support.
"This investment offers a very promising base for future exports and there will be clear benefits for the local supply chain and jobs."
Rebecca Bekkenutte, Managing Director for Inward Investment at Growth Works, said:
"When the Growth Works' Inward Investment team first began working with CMR Surgical to support them in their growth plans, 14 different locations across the UK and Europe were being considered as potential locations for the site.  This is a great regional success story for the region and the UK that we managed to keep the investment in the area, to benefit the local supply chain and create local jobs."
The new 75,832 ft2 site at Lancaster Way will enable upscaled manufacturing processes to meet the increasing global demand for Versius®, now established as a valuable surgical tool in a number of hospitals across Europe, India, Australia and the Middle East.
Harvey Bibby, Marketing and Development Director at Grovemere Property Limited said
"We are delighted that CMR Surgical have chosen Lancaster Way Business Park, part of the Cambridge Compass Enterprise Zone to locate their new manufacturing facility.  They will be joining Thorlabs, DB Broadcast, Omega Diagnostics, Ellutia Limited, Cambridge Commodities, The University of Cambridge, Deanta & Ison Distribution who are already located within the Enterprise Zone and will benefit from the sites extensive amenities and connectivity to East Cambs District Councils Economic Development team and the continuous support of the Combined Authorities Growth Works programme.  Grovemere Property Limited are super excited about this next phase of development at Lancaster Way Business Park and are working very closely with the team at CMR Surgical to deliver a bespoke facility that satisfies all their needs".
Per Vegard Nerseth, CMR Surgical CEO, said:
"At CMR, we are hugely grateful for the support of Growth Works as we have worked to secure a site at Lancaster Way for our new manufacturing facility. Growth Works and the Cambridgeshire and Peterborough Combined Authority's guidance has been invaluable in the decision to expand into Ely, and we are delighted to be committing to and investing in the region where it all began for CMR for many years to come."