Published on December 8, 2022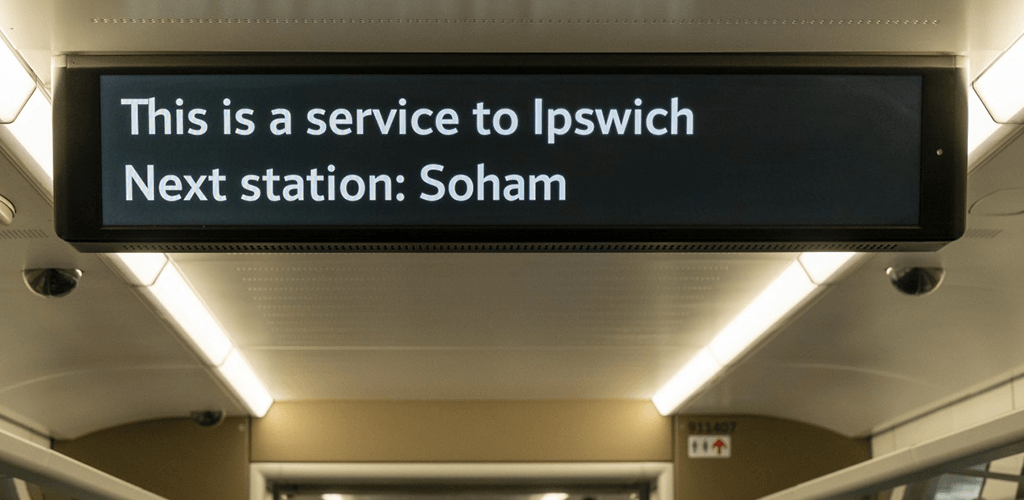 Soham Station Thriving One Year After Opening
Almost 50,000 journeys have started or finished from Soham station in the first year since its opening, Greater Anglia's figures reveal.
Funded by the Combined Authority, the new station, on the Ipswich to Peterborough line, was built to give residents and local businesses of the east Cambridgeshire town better connections to the wider area and saw passenger services restart for the first time in 50 years.
The original Soham station was demolished in the mid-1960s.The latest Greater Anglia ticket sales data shows that around 50,000 journeys have started or ended at the station since it was officially opened to the public in December 2021.
The station, which cost £18.6 million to build, was funded by the Cambridgeshire and Peterborough Combined Authority and delivered by Network Rail.
Jamie Burles, Greater Anglia's managing director, said: "We knew that re-connecting Soham to the passenger rail network for the first time in 56 years would be a great occasion.
"We're pleased that it's been so well used during its first year and we look forward to see how it continues to grow in the future."
Deputy Mayor of Cambridgeshire and Peterborough, Cllr Anna Smith, said: "This is a fantastic start to a growing service which is life-changing for many people in the Soham area.
"The new station points towards the future of greater and greener connectivity for Cambridgeshire and Peterborough, at the heart of an active travel and public transport network which will give people the option of leaving the car at home for many commuting or leisure journeys."
Soham station has a single 99-metre platform, a waiting shelter, lighting, information screens and a public address system.
The car park has 50 spaces available, including four for blue badge holders. Cycle parking and ticket machines are available on the forecourt.
A footbridge connects the station to an existing public footpath – while making it fit for the future by allowing space if a second platform were ever constructed.