Published on December 7, 2022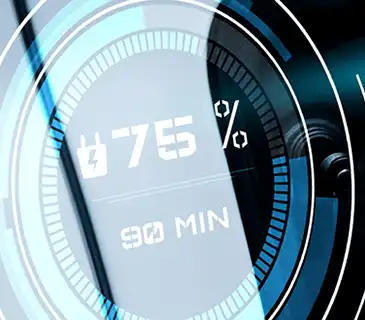 Still time to have a say on Alternative Fuels Strategy for Cambridgeshire and Peterborough
There is still time to have a say on a strategy to speed up the switch to electric, hydrogen and other renewable fuelled vehicles in Cambridgeshire and Peterborough.
A consultation, run by the Combined Authority, is currently underway on the East Anglia Alternative Fuels Strategy (AFS). The strategy aims to reduce carbon emissions and cut air pollution by helping Cambridgeshire and Peterborough move away from petrol and diesel vehicles. The strategy includes alternative fuelled cars, buses, lorries and rail.
The public and other stakeholders are invited to have their say on the AFS and make any other comments about the transition to alternative fuels. Feedback from the consultation will be used to shape the final AFS. The deadline for comments is the end of the day on December 21.
The Combined Authority is finding ways to respond to climate change by reducing greenhouse gas emissions. Transport is responsible for about a quarter of carbon dioxide emitted and so change is needed to help the UK meet its 2050 net zero targets.
In 2020 the Government also announced the sale of new petrol and diesel cars would end by 2030, so investing in alternative fuels and the infrastructure around them, like electric vehicle charging points, is essential.
Areas the strategy will cover includes:
Increasing the amount of electric vehicle (EV) charging points.
Encouraging people to choose an alternative fuelled vehicle (AFV) like an electric car.
Complementing ongoing work to encourage people to walk, cycle or take public transport as the first choice for journeys, as a way to significantly cut emissions.
A roadmap to achieving those goals is included in the strategy.
Deputy Mayor, Cllr Anna Smith, said: "Moving away from fossil-fuelled vehicles will play an important role in our net zero carbon future. Not only that, but electric vehicles and other renewable fuels will help us to significantly cut pollution which is harming our environment and our health. We have already seen a significant increase in electric vehicle take-up, but we need a strategy to make sure the right infrastructure is in place to keep the transition accelerating.
"The shift to electric vehicles, whether that is cars or public transport, will affect everyone and the feedback from the public will be important in shaping our plans. I encourage everyone to have a look at the strategy and have a say in the quick and simple survey."
The AFS is planned to be part of the Local Transport and Connectivity Plan, Cambridgeshire and Peterborough's developing wider strategy to improve transport and digital connectivity. The AFS has been developed jointly with the New Anglia Local Enterprise Partnership, and therefore also covers Norfolk and Suffolk. Local authorities and other stakeholders across the region were also involved in the development of the current draft plan.