Published on February 3, 2023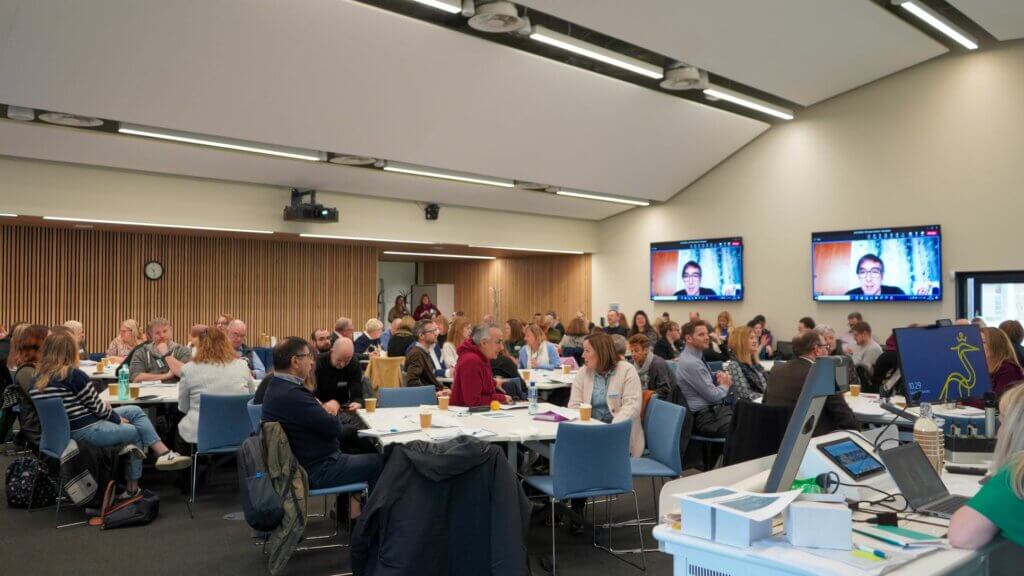 Transformative Careers Hub formally launches with conference at region's newest University
A trailblazing careers education initiative in Cambridgeshire and Peterborough has been formally launched with a conference organised by the Combined Authority and bringing together employers,  and the education and training sector.
The Cambridgeshire and Peterborough Careers Hub launched formally in September 2022 following a soft launch the year before, with an aim to deliver careers education in schools across the region.
The conference, hosted by ARU Peterborough, the city's new university, which itself opened in September 2022, was held on Tuesday, January 31.
This is the first year all schools in the region have been part of the Careers Hub, which is aiming to put good careers education at the heart of the curriculum, empowering young people by informing them about opportunities and helping them achieve them.
Supporting the event were employers across the region, and speakers included, Professor Ross Renton, ARU Peterborough's principal, Deputy Mayor of Cambridgeshire and Peterborough, Cllr Anna Smith, and Ofsted, all speaking about the importance of careers education in the curriculum.
It was an opportunity to help bring employers and the skills and education sector together as the Combined Authority attempts to build a more joined up careers education approach across the region.
The Careers Hub is a key part of the Combined Authority's ambition to support improved skills and greater information and access to pathways to great careers in the local economy and beyond.
The Careers Hub supports all those who lead careers education in schools. Delegates attended workshops on everything from how artificial intelligence has changed the recruitment process to reforms to technical education.
The Careers Hub, which is a partnership between the Combined Authority and the Careers and Enterprise Company, was also announced last month as being only one of four pilots nationally exploring how to extend careers guidance work into Cambridgeshire and Peterborough primary schools.
Cllr Anna Smith, Deputy Mayor of Cambridgeshire and Peterborough, said: "It was a huge privilege to be part of the launch of this project. This conference was one of those moments where my political and professional lives come together. I am acting mayor, and I am also a teacher by training, with 18 years' experience teaching and leading in schools and colleges. So I'm passionate about supporting our young people as they progress into education, training and the world of work.
All too often those of us in politics talk about developing aspiration in young people. But aspiration is not enough – we need to equip our young people to achieve their goals, and for that they need education, training and opportunity. Our region generates a lot of jobs, and we have a lot of talented young people here who could benefit from them, and who would benefit their employers in return. And yet right across our region, we have young people missing out on those opportunities or on similar ones elsewhere. And that's why the teachers, lecturers, advisors, businesspeople and others who support careers education are so important. I want to thank them all for the fantastic work they do, and I'm delighted that the Combined Authority is playing its part in supporting them."
For primary schools interested in registering an interest in the extension of the Careers Hub programme, please contact Joseph Clay at the Combined Authority joseph.clay@cambridgeshirepeterborough-ca.gov.uk