Published on March 16, 2021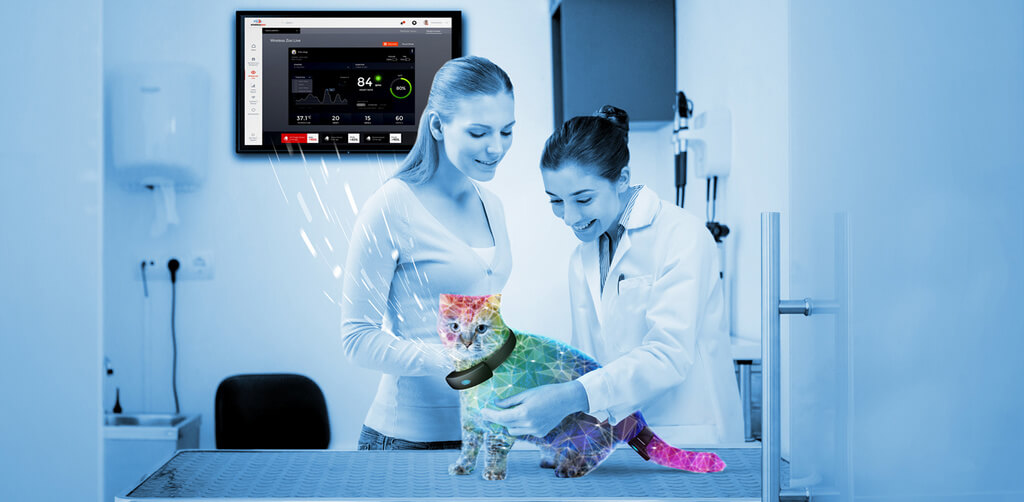 Pioneering MedTech company to create Global Headquarters in Cambridge creating 18 new jobs
An animal health MedTech company behind pioneering wireless animal monitoring technology has announced it will expand its UK operation and established a new Global Headquarters in Cambridge.
Alpha Vet Technology, who already have a global team spanning across Australia, Switzerland, the United States, will be creating 18 new jobs in the region over the next three years.
The new jobs created will include technical, sales and research and development roles plus global managers with an average salary circa £79,000 per year.
Alpha Vet Technology have developed a wireless animal monitoring solution called WirelessZoo™ that is wearable and designed and built for the Veterinary Profession to improve patient outcomes.
WirelessZoo™ is a non-invasive, wearable monitoring device designed to measuring the vital signs of animals, starting with Heart Rate, blood-oxygen level and temperature.
Alpha Vet Technology's interactive portal, which allows vets to review vital signs at a glance, not only improves the level of the care received by patients but also provides a vast database enabling the future use of artificial intelligence which will prove invaluable to the Educational, Pharmaceutical & Insurance industries. The WirelessZoo™ allows the vet practice to review a single patient or multiple patients simultaneously, regardless of location in the practice. Remote monitoring of a patient at home is also possible, where pets can recover under the care of the vet practice.
The company will be at The Bradfield Centre in Cambridge, confirmed their plans for investing in Cambridgeshire and Peterborough after engaging with Growth Works' Inward Investment Service.
Growth Works is a Cambridgeshire & Peterborough Combined Authority initiative forecast to create 5200 new jobs in the region over the next three years.
Alpha Vet Tech's Managing Director & Commercial Director Steve Donegal said:
"We did not consider Cambridge as a location before talking to the Department of Trade and Growth Works. Cambridge has a rich academic history and culture.
"Talking to the team looking after our relocation from Australia to the UK, we took advice and considered Cambridge along with other locations in the Surrey area. Cambridge offers a central location with excellent communications by road, rail and airports.
"The Brafield Center has everything we need in terms of office facilities and infrastructure. It will be important to leave our employees and customers with a good impression. Cambridge offers a great network of high-tech companies similar to ours. We are looking forward to starting a new chapter in Cambridge.
"Cambridge offers great potential for Alpha Vet Tech to fill its ranks with talented individuals. As we grow, it is important for our employees to feel at home in a city that allows focus whilst at work, but also places to escape and relax with family and friends.
"We hope to be a significant employer in the area, bringing a fresh and exciting business to the area."
Mayor of Cambridgeshire & Peterborough James Palmer said:
"The Cambridgeshire and Peterborough Independent Economic Review told us about Cambridge's international importance, and I am delighted that we will soon be welcoming Alpha Vet Technology to our area.
"The business has got exciting growth plans and brings exciting opportunities for local workers.
"Bringing companies like Alpha Vet Tech to the region is exactly what the Inward Investment Service within Growth Works was set up to deliver. This early success is a sign of things.
"Through interventions like this Growth Works and the Combined Authority will create a local economy that is more prosperous, fair and green than ever before."