Published on March 10, 2021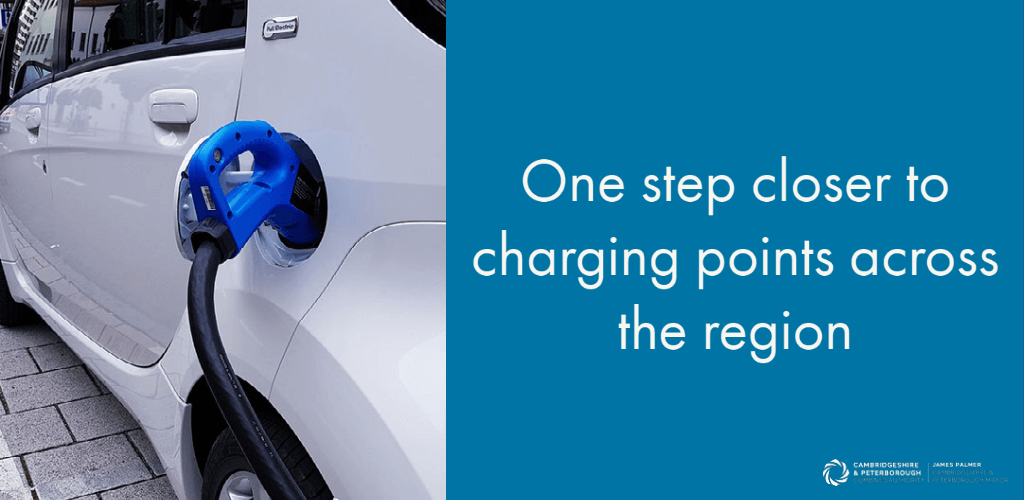 Alternative Vehicle Fuel Strategy given the green light
Cambridgeshire and Peterborough take one step closer in the roll out of electric charging points across the region that will take into account the different requirements likely to be needed across city, market town and rural community locations to meet the growing demand.
Today (10 March 2021), the Cambridgeshire & Peterborough Combined Authority Transport Committee approve the principle of a new Alternative Vehicle Fuel Strategy to support its updated Local Transport Plan.
The Alternative Vehicle Fuel Strategy will also include the identification of alternative fuel opportunities for a number of different transport mode: freight (including last mile connectivity); buses (including Park and Ride infrastructure); taxis; highways maintenance fleet; vans; bikes and cars (including car clubs).
The Combined Authority will look to work with representatives from New Anglia Local Enterprise Partnership to ensure cross boundary collaboration to deliver a positive strategy outcome.
The potential funding sources will form part of the finalised action/delivery plan to help the region meet ongoing government objectives to reduce carbon and green house emission by 2050 as well as pre-empting recommendations to be laid out in the Cambridgeshire & Peterborough Independent Commission for Climate initial recommendations report, due to be published on 15 March.
Approval for the next steps to fund the initial brief and subsequent work to support the strategy will be submitted to Transport and Infrastructure Committee and the Combined Authority's Board for approval on 24 March.
James Palmer, Mayor of Cambridgeshire and Peterborough said;
"Yet again the Combined Authority is looking to the future to shape our commitment to drive down the impact carbon emissions across the region.
"I am delighted with the prospect that we will be the first combined authority to focus on delivering an all-inclusive roll out plan of electric charging points as part of this longer-term sustainable transport solutions."