Published on July 28, 2023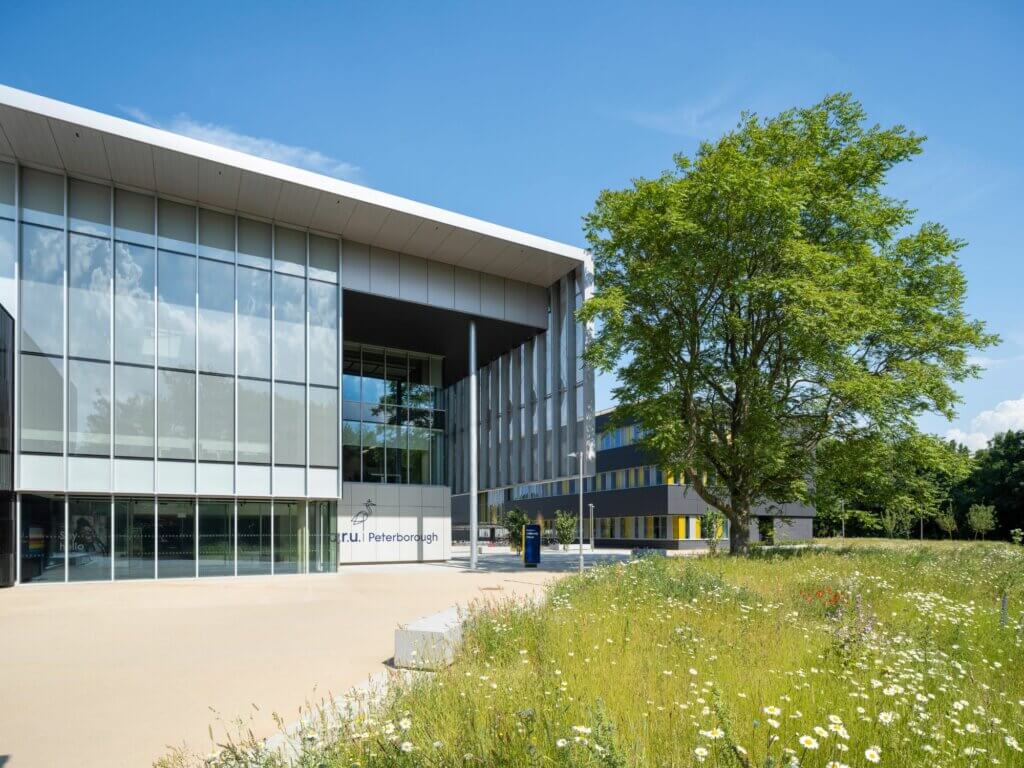 ARU shortlisted for national prize thanks to new Peterborough university
Photo by Richard Fraser: www.richardfraserphotography.co.uk
Anglia Ruskin University (ARU) has been shortlisted for the University of the Year prize at the prestigious UK Social Mobility Awards, thanks to the role ARU Peterborough, a major Combined Authority project, is playing in advancing social mobility in both the city and the wider region.
The UK Social Mobility Awards, known as the SOMOs, are organised by the charity Making the Leap. In the 2023 University of the Year category, ARU is shortlisted alongside University of Southampton, UWE Bristol, Lancaster University, University of Warwick, and University of Exeter.
Created in partnership with Cambridgeshire & Peterborough Combined Authority and Peterborough City Council, ARU Peterborough is specifically designed to meet the needs of a city which has been a long-term Higher Education 'cold spot', where only 32% of the population have degree level qualifications, compared to a national average of 43%.
The wider objectives of the development of university include supporting greater social mobility through skills and courses linked to employer need, and reducing inequalities in Peterborough and the region.
ARU Peterborough opened its doors to its first students in September 2022 and by offering a broad range of courses, co-created with more than 170 employers, ARU Peterborough aims to address low participation in Higher Education, boost the regional economy, and improve people's access to opportunity.
Professor Ross Renton, Principal of ARU Peterborough, said:
"Being shortlisted in the UK Social Mobility Awards is fantastic national recognition of the hard work being carried out by my colleagues across ARU, and it shows that we are on track to meet the aims set out when ARU Peterborough was established.
"There are many people in Peterborough for whom university has previously not been an option. Having a modern university on their doorstep, offering an innovative employment-focused curriculum that includes campus lessons, distance learning, in-work training and apprenticeships, makes university more affordable and accessible to local residents.
"Across ARU as a whole, some 87% of our students belong to one or more groups that are under-represented in Higher Education. We are hugely proud of our students' ambition, hard work and diversity, and we never forget that a significant number of the students have overcome barriers, whether social, physical or economic, to study with us.
"ARU Peterborough is already attracting a diverse student population from non-traditional backgrounds to Higher Education, which in time will help to redress the balance between Peterborough and the rest of the region. We are particularly delighted that 47% of all applications for the first September 2022 entry to ARU Peterborough came from people living in local, PE postcodes."
The winners of the UK Social Mobility Awards will be announced at an event at the Royal Lancaster London Hotel on Thursday, 12 October.