Published on March 26, 2023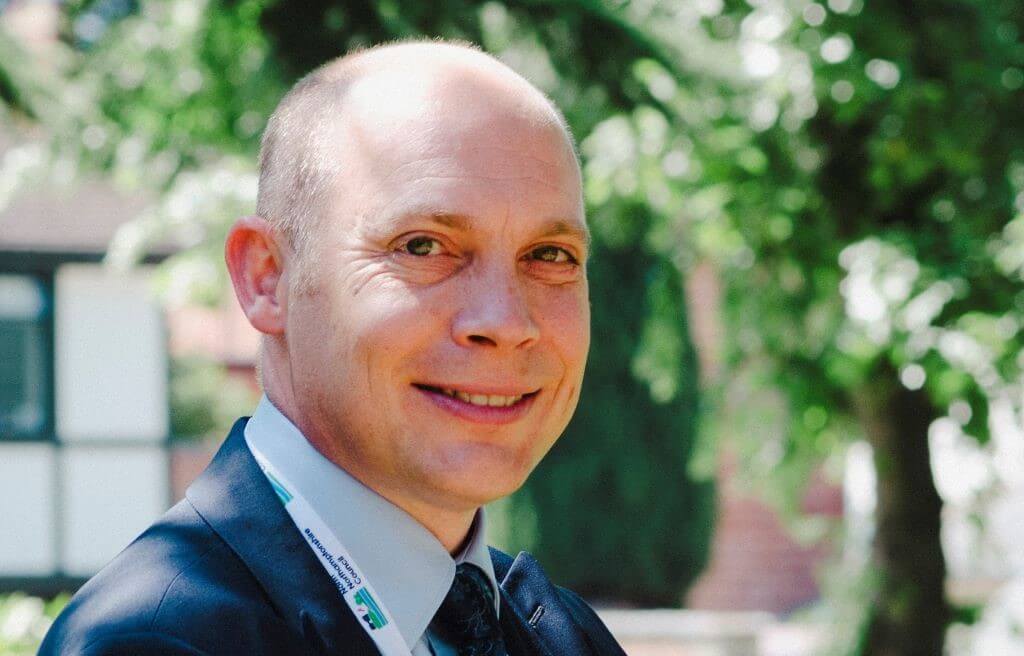 Experienced local Government leader appointed as Chief Executive of Cambridgeshire & Peterborough Combined Authority
Experienced local Government leader, Rob Bridge, is set to take the helm of Cambridgeshire and Peterborough Combined Authority as the Chief Executive Officer (CEO).
The appointment has been made following the Cambridgeshire and Peterborough Combined Authority Board held on Wednesday March 22, which approved unanimously the recommendation from the Employment Committee to appoint Rob as CEO.
Rob is currently the Chief Executive of North Northamptonshire Council, a unitary council which came into existence in 2021.
A Cambridgeshire resident, Rob has overseen the successful implementation of a wide range of projects and initiatives, including the establishment of North Northamptonshire Council as a new unitary authority.
Rob was previously Chief Executive of Welwyn Hatfield Borough Council (WHBC). As a successful strategic leader, Rob has driven positive cultural change that allows people to be their very best.
Prior to his role as Chief Executive of WHBC, Rob spent eight years as Corporate Director and Chief Finance Officer at Fenland District Council. He has also led on regeneration, external investment and transformation and is passionate about improving public services and the place where people live.
Under Rob's leadership as Chief Executive, the council has made progress in its ambitious modernisation programme to ensure services are delivered in the best way possible for local residents, businesses and communities.
Rob will be bringing his wealth of experience to the Combined Authority when he takes up his post in June.
Mayor of Cambridgeshire and Peterborough Dr Nik Johnson, said:
"I'm delighted that after a thorough and detailed recruitment process for a new chief executive we have been able to appoint a new CEO of the experience and calibre of Rob.
"His appointment comes at a very good time; under Gordon Mitchell's interim leadership as CEO, the Combined Authority has been under a very significant programme of change and transformation to make the organisation better set up for delivery and meeting the commitments of the devolution deal.
"Rob will be challenged to now take the Authority forward off the back of much more solid foundations which have been built up over the last 9 months.
"I will be continuing to work with Gordon in the meantime as we look to prepare a smooth transition to Rob and taking forward that good work. I know Rob is very keen to hit the ground running and when he starts he is looking forward to meeting all of our partners at local councils and the wider community."
On being approved for appointment Rob Bridge, said:
""I am really looking forward to joining the Cambridgeshire and Peterborough Combined Authority.
"This is a place that I both live in with my family and love.  Working in the area in such a key role will be an honour.
"I look forward to working closely with the Mayor and all the team at the Combined Authority along with its partners and stakeholders, and continuing to deliver the important ambitions for the area".
Rob's appointment as CEO follows a thorough recruitment process which included, a formal interview with the Combined Authority's Employment Committee members and stakeholder engagement with a number of chief executives of Combined Authority constituent authorities.