Published on January 10, 2022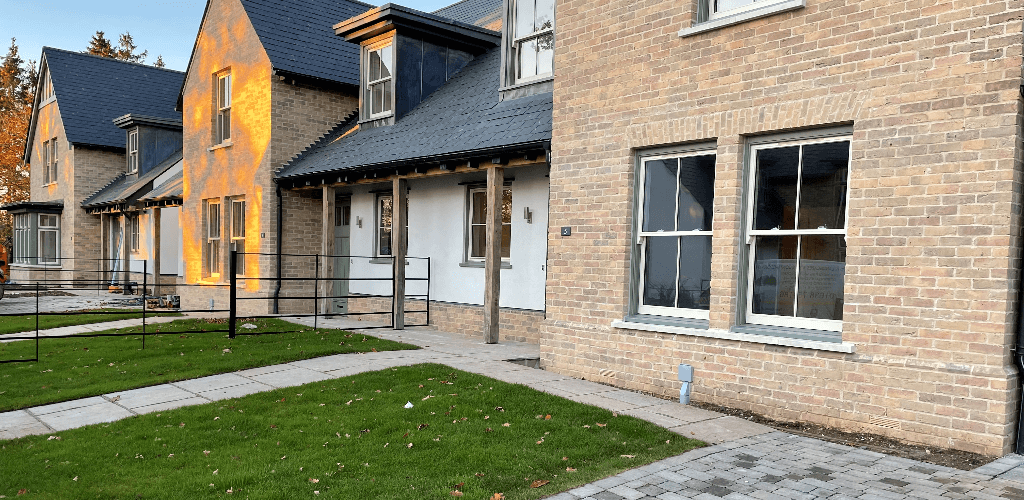 Investment into local housing development proves positive as Combined Authority loan is repaid ahead of plan
Cambridgeshire & Peterborough Combined Authority has today confirmed it has received repayment of a £5.78 million loan made to local house builder, Laragh Homes.
Repayment of the loan, which was originally made to the Cambridgeshire based developer in November 2019 to support the building of 15 units, seven of which as affordable homes, at their site at Emerson Park, Great Abington has been made five months ahead of the final repayment date.
The initial loan was seen as a way for the Mayoral Combined Authority to sustainably support affordable housing schemes that would otherwise not have progress due to a lack of funding.
Dr Nik Johnson, Mayor of Cambridgeshire and Peterborough said: "Providing financial support in the form of a loan was a new approach to fund affordable housing.
"Providing affordable housing is a key part of our strategy at Cambridgeshire & Peterborough Combined Authority. It is important to support and provide funding for housing projects that give people the opportunity to find homes and to continue to live in their local communities. This is something I feel very strongly about.
"The repayment of that loan, one of three we've made to Laragh Homes helps provide additional affordable homes across the region and I'm delighted with this outcome as it marks a number of successful alliances between our two parties."
John Lorimer, Laragh Homes Director said: "We are hugely grateful to the Combined Authority for their support in enabling the delivery of this high-quality scheme at Great Abington in South Cambridgeshire that has provided both private and affordable housing including affordable rent properties and First Homes.
"We look forward to developing our relationship with the Mayor and delivering more much needed housing across our region in all sectors of the market. The whole professional team have been excellent throughout and we are extremely proud of Emerson Park."