Published on December 22, 2021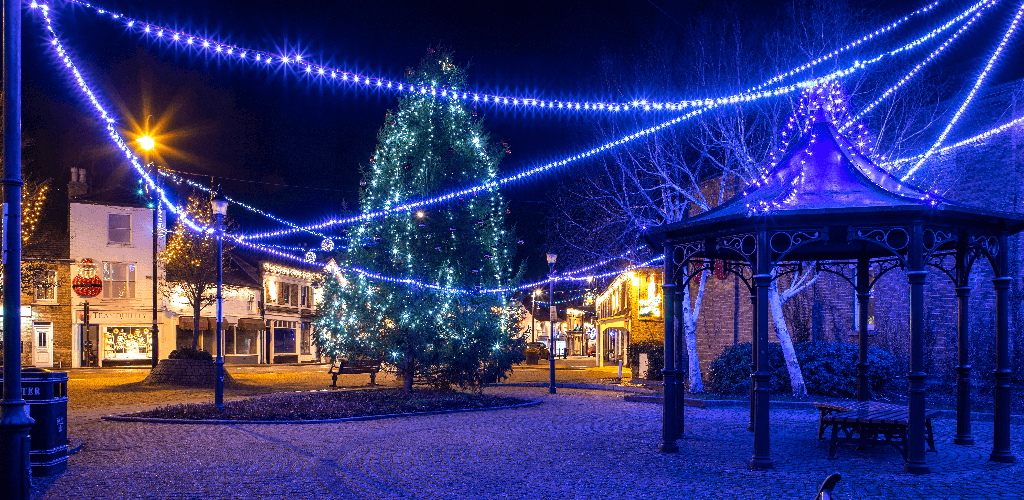 Mayor's Blog: Seasons Greetings
For me, 2021 has been a year like no other.
Looking back over the past 12 months, I occasionally have to pinch myself. It sometimes feels hard to believe how much has changed whilst recalling who I've met and where I've been, cramming in a lifetime of amazing personal experiences.
Becoming the mayor of Cambridgeshire and Peterborough is an obvious highlight and though I would be lying if I said it hasn't been incredibly demanding, I feel a huge swell of pride at being trusted with such a huge responsibility. Of course, it would not have been possible if not for the immense support – and patience – of my family, the warm welcome from the Combined Authority teams and the understanding of my NHS colleagues.
To everyone at the Combined Authority, I want to thank you. I know that the transition of Mayors and a new CEO has meant a huge change in pace for many of you and you have all taken it in your stride. And we have achieved a lot already! Soham Station is now open; ARU Peterborough is well under way and planned to open next year and we have ZEBRAs on their way to Cambridge! People in the Market Towns and Fenland have also received great news about more funding this year, including an active travel grant from government. This puts fresh momentum behind the effort to bring about healthier living through physical activity and cleaner air which is something that I am very keen to push for the sake of public health. I have also had the pleasure of meeting and hearing from many interesting characters from Cambridgeshire and beyond. Including world pea shooting champion Ian Ashmeade, Mexican ambassador Josefa Gonzalez-Blanco as well as some Royal visits from Prince Charles and Princess Anne.
We have made room at the Inn for everyone in the region, building a better Cambridgeshire and Peterborough for all with the values of the 3 C's – Compassion, Co-operation and Community. I'm very proud to hear about them being mentioned even when I am not even in the room.
Christmas, if nothing else, is all about compassion. And for me, like for many of you, this Christmas will be different. For one, this will be the first Christmas without my dad with us around the dinner table. My warmest wishes go out to everyone who will be missing a loved one this year.
It will also be the first time in 21 years I have been away from the children's wards, the last time I squeezed getting married into my diary and this year I am taking time to work on my policy plans, whilst hoping to enjoy a bit of time with my family and reflect on what has been a very hectic year. That being said, Christmas on the ward is a very special time and I will miss the comradery and festivities with my NHS family there and will be especially minded of all those in the NHS, social care and elsewhere working throughout Christmas to keep us safe. Though Omicron has put in spanner in the works for some of our Christmas festivities, the NHS are working incredibly hard to ensure that we are all vaccinated and safe. Please do all that you can to protect yourselves and others.
I am very hopeful for 2022. I have welcomed working with our new CEO, Eileen Milner and look forward to building a stronger future for the Combined Authority alongside her.
I wish you all a safe and happy Christmas. And a healthy and happy new year.