Published on February 15, 2023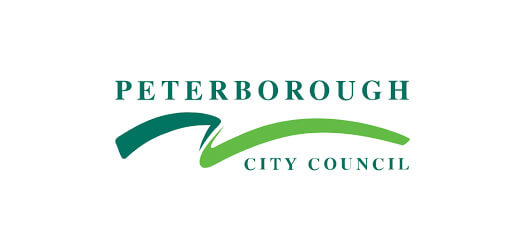 Peterborough 'Shared Prosperity Fund' projects revealed
A youth zone and community art initiative are among the exciting enterprises earmarked for Peterborough as part of a multi-million scheme to boost communities and drive growth.
Last year the government announced that the Cambridgeshire & Peterborough Combined Authority area would receive £9,872,624 in funding from The UK Shared Prosperity Fund – of which £2,525,417 was allocated to Peterborough
Plans for eight projects have now been revealed after Peterborough City Council cabinet members agreed their funding allocations this week.
Since the Government  announcement, Peterborough City Council officers have worked with Combined Authority colleagues to identify suitable projects for funding which can now be progressed – these are:
Youth zone: £1.25m – A state-of-the-art facility for young people that will provide activities run by highly skilled youth workers. The Fund will contribute to a project which will bring in up to £9m capital for a new building and £900k annually for youth services.
Lincoln Road regeneration: £150K – A community art project as part of the bigger Towns Fund project to rejuvenate the public realm in Millfield and create a sense of pride in the community.
Peterborough Digital Incubator: £309K – A virtual programme, delivered online and through the ARU Living Lab and the Allia Future Business Centre, providing much needed support to students, entrepreneurs, and early-stage businesses with digital specialisms.
Community Carbon Literacy: £87K – This project will deliver carbon literacy training to community members ensuring that people are equipped to develop carbon reduction projects, tying in with our work to become a net zero city by 2030.
Flood and climate risks: £100K – Funding an adaptation plan for Peterborough to address the predicted local impacts of climate change, ensuring health, financial stability of residents and businesses, delivery of public services and protection of the local environment.
Culture Alliance: £265K – A new Cultural Strategy for Peterborough, developed with partners, will assist growth plans, encourage investment and promote community and economic development.
The remaining allocation for Peterborough will be used to support an area-wide skills programme across three Combined Authority skills projects – Holistic Online Skills Support, Internships throughout Cambridgeshire & Peterborough,  and an All Age Careers Service across Cambridgeshire & Peterborough.
In addition, an area-wide anti-flytipping project will be supported.
Louisa Simpson, Strategic Funds Programme lead for the Combined Authority:
"It's great to be able to work with Peterborough City Council supporting the delivery of these eight projects, helping Peterborough's ambitious plans for growth that is good for the whole community.
"Sharing prosperity is all about spreading benefit – and this money will be a powerful force to regenerate and transform areas of life for young people, the community, culture, and the environment, with additional funding also going into Combined Authority skills programmes to boost opportunity for people of all ages."
Cllr Steve Allen, PCC Deputy Leader and Cabinet Member for Communities:
"It's fantastic for Peterborough to be awarded significant funds as part of the UKSPF and we can now look forward to detailed plans for these projects being drawn up.
"We are fully committed to making Peterborough an even better place to live, work and play and these projects will benefit our city in so many ways for years to come, making a positive difference to our economy, the environment and to our communities."
The UK Shared Prosperity Fund was set up to replace EU funding for regional projects aimed at boosting growth and reducing inequality.
The Fund aims to improve pride in place and increase life chances across the UK, investing in communities and supporting local business, and people and skills.