Published on May 9, 2022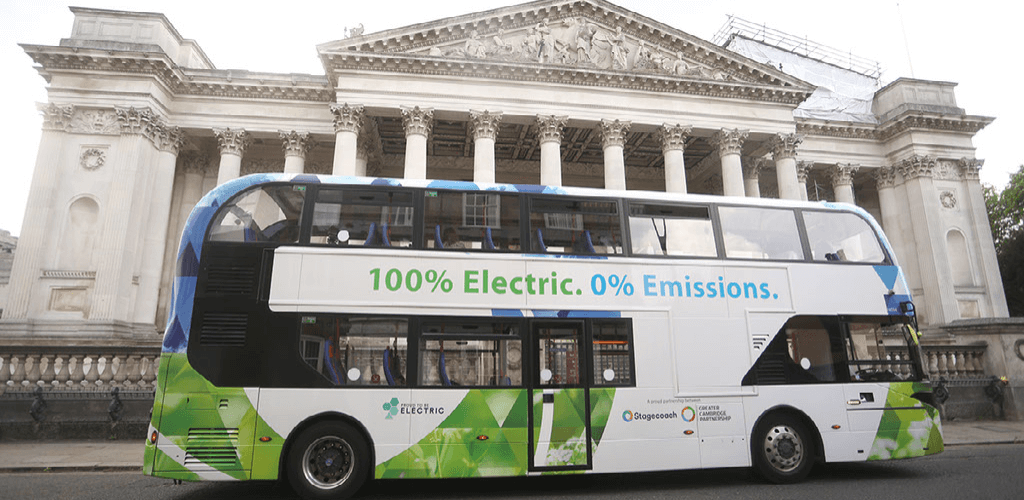 Public urged to have a say on region's transport future
People, businesses and other organisations and groups in Cambridgeshire and Peterborough are being encouraged to take part in a consultation on the region's transport future.
The Combined Authority has drafted a new Local Transport and Connectivity Plan (LTCP) which sets out the transport strategy to meet the new challenges and opportunities facing the region. The consultation runs for 12 weeks from Thursday, May 12 to August 4. There will be a range of ways for the public to have their say on the draft Plan.
The LTCP, when finalised, will replace the current Local Transport Plan, first adopted in January 2020.
The new plan is needed to meet shifting demands on transport, including the effects on travel caused by Covid-19, the Government's new national strategies to decarbonise transport and the Cambridgeshire and Peterborough Independent Panel on Climate's own recommendations to help tackle climate change, which also include decarbonising transport.
The LTCP will also aim to support Combined Authority priorities since the election of Mayor Dr Nik Johnson in May 2021, including its new Sustainable Growth Ambition statement. The draft LTCP aims to support improved public health, accelerated carbon reduction, protection of the environment, reduced inequalities, and making growth in housing, jobs, and the economy more sustainable by investing in better transport infrastructure.
'Connectivity' has been included in the title of the LTCP to incorporate a digital infrastructure strategy. With the amount of home working and learning, virtual access of leisure, shopping and services, digital connectivity is having an increasing impact on travel demand.
Future transport projects for Cambridgeshire & Peterborough will be guided by the LTCP. They include projects by local councils and partners like the Greater Cambridge Partnership.
The consultation feedback will be used to shape the plan before a final version is put to the Combined Authority Board for approval later in 2022. As the strategic transport authority for the region, the Combined Authority has a statutory duty to maintain an updated Local Transport Plan for the region.
The public will be asked to comment on the Plan's overall vision, goals and objectives, as well as the strategy and transport projects for the region and strategies specific to local areas. They can also make general comments on transport in the region.
Projects and strategies included in the draft LTCP include a reform of buses through a new operating model which seeks to make them work better for people and connect more places. More cycling and walking is planned as a driver of improved public health and cutting out shorter car journeys. Supporting more electric vehicles and zero emission buses are also part of the strategy to cut carbon and improve air quality. People can take part in the consultation via:
The website: More information on the LTCP and survey form available via www.yourltcp.co.uk, with the website updated with the new consultation survey and details from Thursday May 12 and throughout the consultation period.
Drop-in consultation events: The events will allow people to find out more about the draft LTCP, speak to the consultation team and give feedback. The events are being held throughout the region.
Consultation brochure and survey form pick up points: Survey forms include a freepost address. A printed copy of the form can be sent out if required, by calling freephone 0808 258 3470. These will be available from May 16 and throughout the consultation period.
Venue & Address
Opening Hours
Peterborough Central Library, Broadway, Peterborough PE1 1RX
Mon – Fri: 10.00 – 17.00

Sat: 9.00 – 15.00

Sun: Closed

Aldi Huntingdon, 4 Edison Bell Way, Huntingdon PE29 3HG
Mon – Sat: 8.00 – 22.00

Sun: 10.00 – 16.00

Co-op Sawston, 29-31 High Street, Sawston CB22 3BG
Mon – Sat: 7.00 – 22.00

Sun: 10.00 – 16.00

Cambridge Central Library, 7 Lion Yard, Cambridge CB2 3QD
Mon – Fri: 9.30 – 18.00
Sat – 10.00 – 18.00Sun 12.00 – 16.00
Ely Library, 6 The Cloisters, Ely CB7 4ZH
Mon: 9.30 – 13.00

Tues, Wed, Fri: 9.30 – 17.00

Thurs: 9.30 – 19.00

Sat: 9.30 – 16.00

Sun: Closed

Wisbech Library, Ely Place, Wisbech PE13 1EU
Mon: 9.30 – 13.00

Tues: 9.30 – 19.00

Wed – Fri: 9.30 – 17.00

Sat: 9.30 – 16.00

Sun: Closed
Email: Although filling in the survey form is preferred, feedback can be submitted via email: contact@yourltcp.co.uk
An initial public engagement on the developing LTCP ran over November 2021, focussing on the overall vision and objectives of the Plan. The feedback helped shape the current draft LTCP.
Mayor of Cambridgeshire and Peterborough Dr Nik Johnson said:
"It is vital that in a fast-changing world that we have an up-to-date, ambitious transport strategy for the region which meets the needs of people, communities, the environment and the economy.
"This developing plan will guide how we make the region's transport better. From more convenient, reliable and accessible public transport, to making cycling and walking more attractive for short journeys – we want our transport network to be good quality, safer, fairer, less polluting and accessible to more people.
"And the Combined Authority has an ambition to make growth in our region truly sustainable and we can't do that if we don't have the transport infrastructure to match. I want a transport network that supports our growing economy, jobs and homes, but that also tackles inequality and creates opportunity, while protecting our environment and heritage.
"But what's important now is that we hear from as many voices across Cambridgeshire and Peterborough as possible. Everyone in this region is affected by transport and every opinion and comment will feed into what the final LTCP looks like, so I encourage everyone to have their say."