Published on July 15, 2021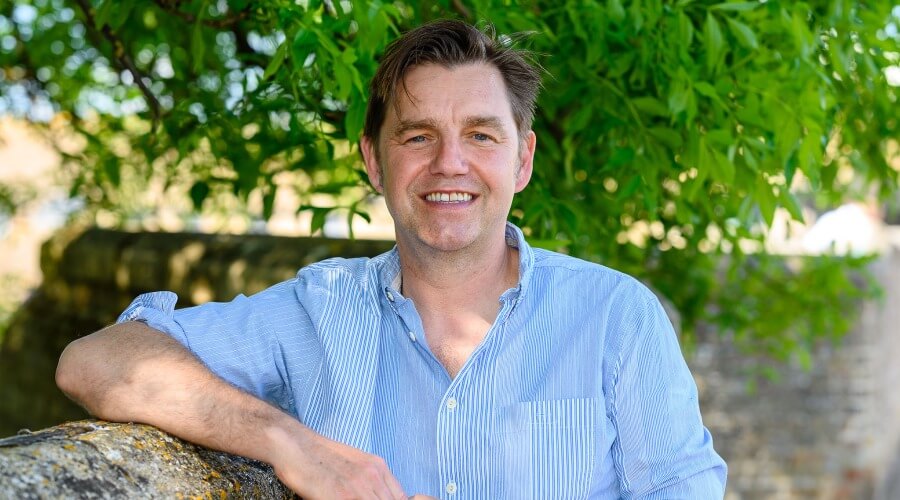 Two schemes announced to help young people into better careers
Funding for a new Careers Hub and the formal launch of a new website helping young people in Cambridgeshire and Peterborough into good careers have been announced by the Combined Authority.
The Careers Hub will connect local employers, schools and colleges to support better careers education. Young people will be helped to actively engage with local businesses to support and inform their future career choices.
The hub will start in September for the 2021/22 academic year. The funding of just less than £200,000 comes from the Careers and Enterprise Company (CEC), which is a subsidiary of the Department for Education. The Combined Authority already has a contract with the CEC for the delivery of the Enterprise Advisor Network (EAN), which has been in place since 2018. The EAN delivers the same linkages between employers, schools and colleagues, but the funding for the Careers Hub will be greater, allowing for a better service for young people.
The Careers Hub will initially incorporate thirty schools and colleges, including four Special Educational Needs and Disabilities (SEND) schools, and one Alternative Provision (AP) provider from across the region for the academic year of 2021/22. Schools in the Government-designated Fenland and East Cambridgeshire Opportunity Area are prioritised by the CEC funding. The core aim of the Opportunity Area is to improve education standards, while also raising aspiration and helping young people access good careers.
The Combined Authority plans to apply for a second Careers Hub in the next academic year, so that all 72 schools and colleges in the Combined Authority area can join.
Examples of support schools can receive include a 'Strategic Hub Lead' to help coordinate activity and build networks and access to bursaries for individual schools and colleges to train Careers Leaders. Employers will also be encouraged to become Cornerstone Employers — champions to encourage new businesses in the area to get involved in supporting schools and colleges, as well as encouraging their own staff to become volunteer Enterprise Advisers. Existing Cornerstone Employers are already supporting schools in the region.
Data from the first wave of Careers Hubs in other parts of the country show that schools and colleges outperformed the national average of all aspects of careers education.
Meanwhile the Combined Authority's new Labour Market Information website is aimed at making it even easier for young people to find information and advice about skills, apprenticeships and careers available across Cambridgeshire and Peterborough.
The site is specifically aimed at helping people better understand the local jobs market, including the kinds of jobs and skills which are in demand. Information is also broken down by each employment sector and by each district. Live job and apprenticeship vacancies are published alongside other useful data aimed at given people more help in making good skills and career choices.
Log on to the website at: https://cambspeterboroughlmi.co.uk/
Mayor of Cambridgeshire and Peterborough, Dr Nik Johnson said:
"So much of people's quality of life, health and wellbeing is linked whether they have a good job. That's why we are prioritising helping to set our young people on the right path to making sound career choices.
"For those who wish to stay local after education, there are huge opportunities in Cambridgeshire and Peterborough. But in the Fens and other parts of the region, too many young people are not even seeing their potential to have a rewarding career. To raise standards, to spread prosperity and to improve quality of life, we must work with our schools, colleges, local authorities and employers to turn the tables on this challenge.
"This Careers Hub and Labour Market Information website are important initiatives in our response, and all part of a wider plan to level up the whole region, and especially the places which for too long have seen many young people fall behind their regional and national peers."
 Vic Annells, Chief Executive of Cambridgeshire Chambers of Commerce, said:
"It is great to see the funding of the Careers Hub which will be prioritising Fenland and East Cambridgeshire. This support for young people is an essential step up in the help for them to understand what local businesses need which will in turn help them when looking at their future career options.
"The Labour Market Information website puts information at the fingertips of our young putting them in touch with the local job opportunities and will help show the local demand for specific skills. Getting real numbers on the size of local employment across a huge range of sectors all in one place gives me the confidence that job and apprenticeship opportunities will be so much easier to find going forward."