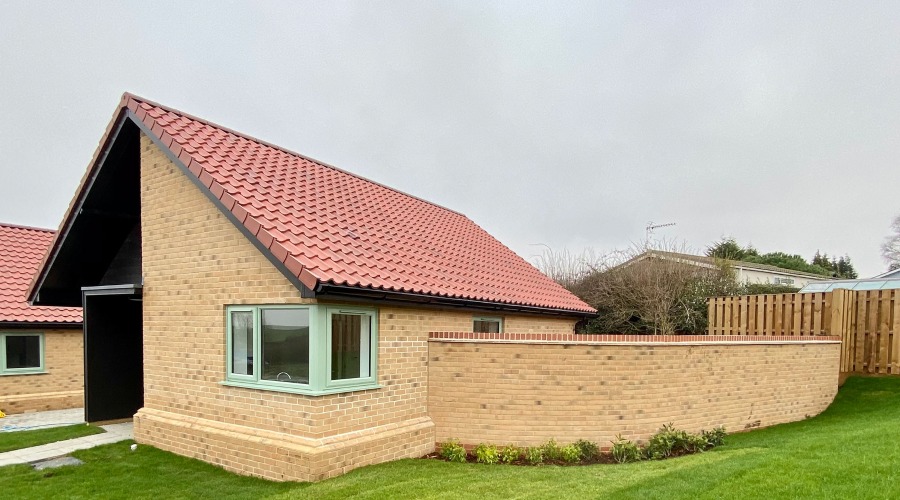 Community Led Housing
The Community Led Housing team support communities across Cambridgeshire and Peterborough to deliver their own affordable housing. View our Community Led Housing Case Studies here.
Staughton Green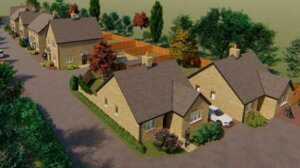 from Great Staughton CLT
Great Staughton Community Land Trust is currently awaiting planning permission to build 12 affordable homes on land at the edge of the village.
The Trust, which is the first development partnership of its kind in Huntingdonshire, set itself up in 2018, after identifying in their Village Plan the need to provide affordable homes for local people and key workers, who play a vital role in the community, and who would normally be unable to afford to live there.
Great Staughton CLT are partnering with a Housing Association, Chrous Homes and Huntingdonshire District Council to deliver this project.
Community Benefits:
Ovins Rise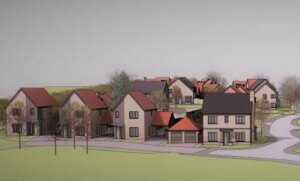 from Haddenham CLT
Haddenham Community Land Trust (Haddenham CLT) formed in June 2016 with the aim is to give people who live and work in the village more say in how they want the village to develop.
Haddenham CLT have formed a partnership with local property developer Palace Green Homes to build 54 new homes at Ovins Rise, 19 of which are affordable homes owned by Haddenham CLT, and reserved for local people living and/ or working in Haddenham or Aldreth.
These affordable homes are distributed throughout the development, to create a balanced community. The inclusion of a footpath/cycleway to services and amenities in Haddenham has also been a key factor when new residents started to move into their new homes in February 2021.
Community Benefits:
19 affordable homes
a central play space and plenty of green spaces
More's Meadow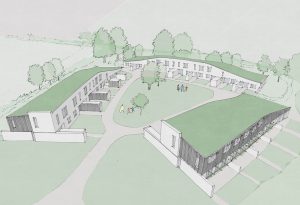 from Great Shelford Parochial Charities
Great Shelford Parochia Charities, a local almshouse charity, are developing a wholly affordable scheme of 21 homes at 50% of market rates in their village.
The innovative design is sensitive to the surrounding area with curved grass roofs, a central green area and cars positioned at the side of the development. The homes are positioned for maximum daylight with air source heat pumps to achieve maximum energy efficiency and low running costs for residents.
Community Benefits:
21 affordable homes
New community garden
Improved allotments, orchards and parkland
Enhanced public access to the surrounding greenbelt
Kennett Garden Village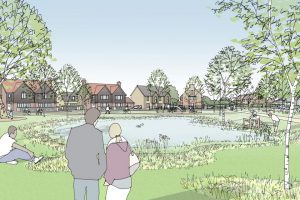 from Kennett Community Land Trust
Kennett Community Land Trust has secured planning permission for a 500-home sustainable, low-density 'garden village' style development.
The Trust undertook extensive community engagement to ensure key issues with the village were brought into the design. In the long-term the Trust will take ownership of affordable homes and community amenities and reinvest future surpluses back into the community.
Community Benefits:
150 affordable homes
New perimeter road taking HGV traffic away from the village
New village centre and green
New primary school buildings
Enterprise park offering local employment opportunities
30 acres of open green spaces, including allotments, orchards, playgrounds & cycle paths
Manor Farm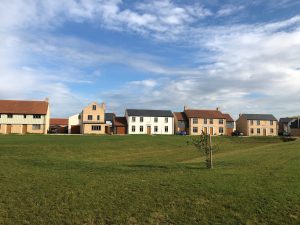 from Stretham & Wilburton Community Land Trust
Stretham & Wilburton Community Land Trust has completed a 75 home development in Stretham. The Trust now owns and manages 23 high-quality affordable homes for local people.
The Trust set itself up in 2012, governed by a mix of Stretham and Wilburton residents, and nominees from both Stretham and Wilburton
Parish Councils.
The Trust managed to secure a development partner and landowner willing to work with the community.  Together they undertook extensive community consultation and produced a high quality, architect designed scheme that captured the wants and needs of local people.
Community Benefits:
23 affordable homes
Homes feature characteristics valued most  by the community
Extensive green spaces
Flexible business units
Land for new GP surgery
RELATED NEWS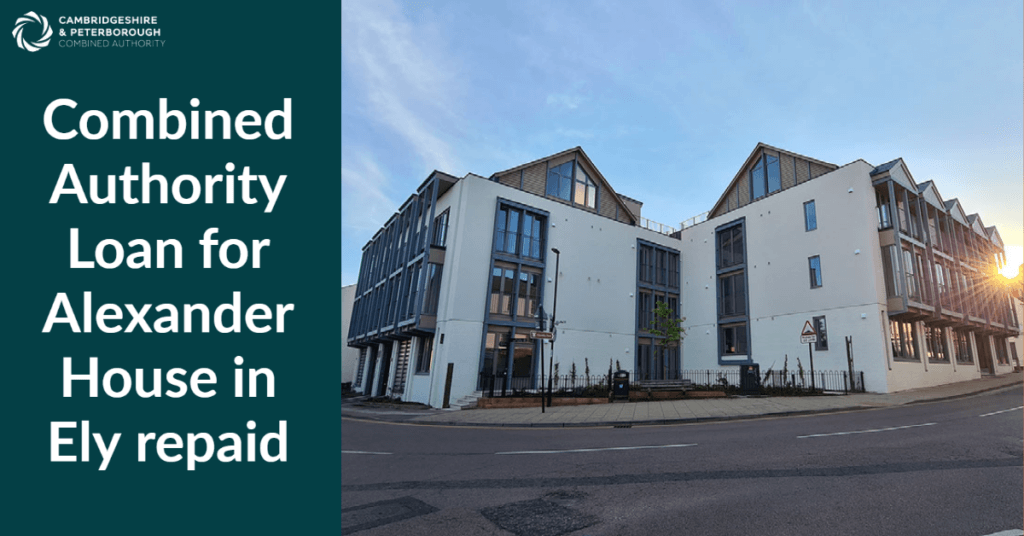 23/06/2022
Affordable Housing
Combined Authority loan for Alexander House in Ely repaid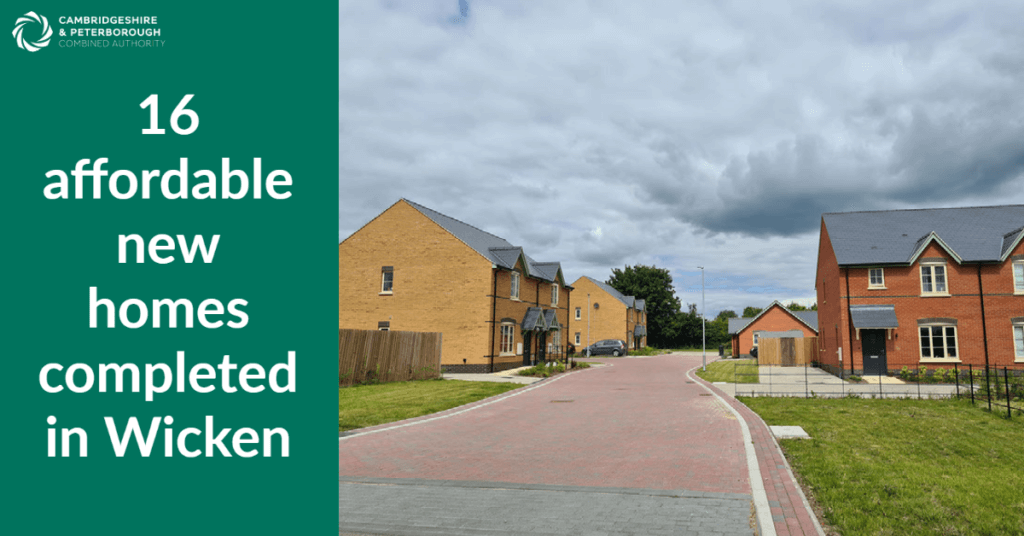 15/06/2022
Affordable Housing
16 affordable new homes completed in Wicken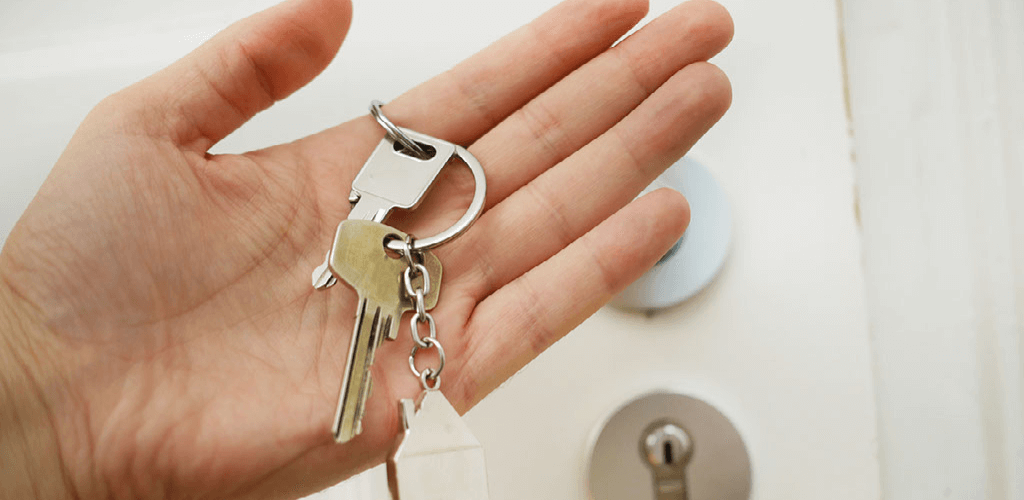 12/05/2022
Affordable Housing
Combined Authority celebrated success in delivering essential new home…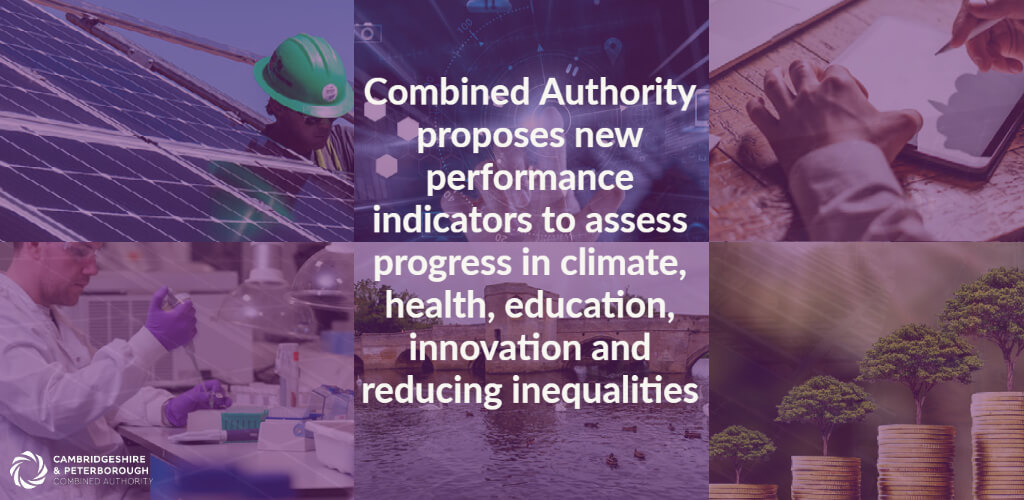 24/03/2022
Affordable Housing
Combined Authority proposes new performance indicators to assess progr…