ARU Peterborough is a new university for Peterborough. A state of the art, £30 million university set to open its doors to 2,000 students in 2022 with an ambition to offer courses for up to 12,500 students, by 2032
The Mayoral Authority of Cambridgeshire and Peterborough and Peterborough City Council have been working closely with partners and key stakeholders for the past 3 years in planning the new University, an ambition of the city for over 40 years.
The new University for Peterborough is a partnership between the Mayoral Authority of Cambridgeshire and Peterborough, Peterborough City Council and Anglia Ruskin University. The new university will be known as ARU Peterborough until it achieves full independence.
ARU Peterborough will provide a practical solution to the problem of low employment and skills levels across Peterborough. It will aim to boost the skills and employability of students.
It has been created to address a higher education cold spot, widen participation by attracting a diverse student population from non-traditional backgrounds to improve social mobility and to redress the skills gaps within businesses and industries across Peterborough and the rest of the region.
What is ARU Peterborough?
Driven by the mayoral authority of Cambridgeshire and Peterborough in collaboration with Peterborough City Council and Anglia Ruskin University, ARU Peterborough will provide transformational and inclusive higher education for the city and region.
The aim of ARU Peterborough is to work with employers as co-creators in developing and delivering the curriculum, which will be led by student and employer demand.
The first four faculties of ARU Peterborough will be:
The Faculty of Business, Innovation and Entrepreneurship
The Faculty of Creative and Digital Arts and Sciences
The Faculty of Agriculture, Environment and Sustainability
The Faculty of Health and Education
Courses will be delivered through a mixture of on campus tuition, work-based learning and Degree Apprenticeships, with distance learning and outreach programmes to improve accessibility and widen participation.
Find out more about the learning opportunities here
RELATED NEWS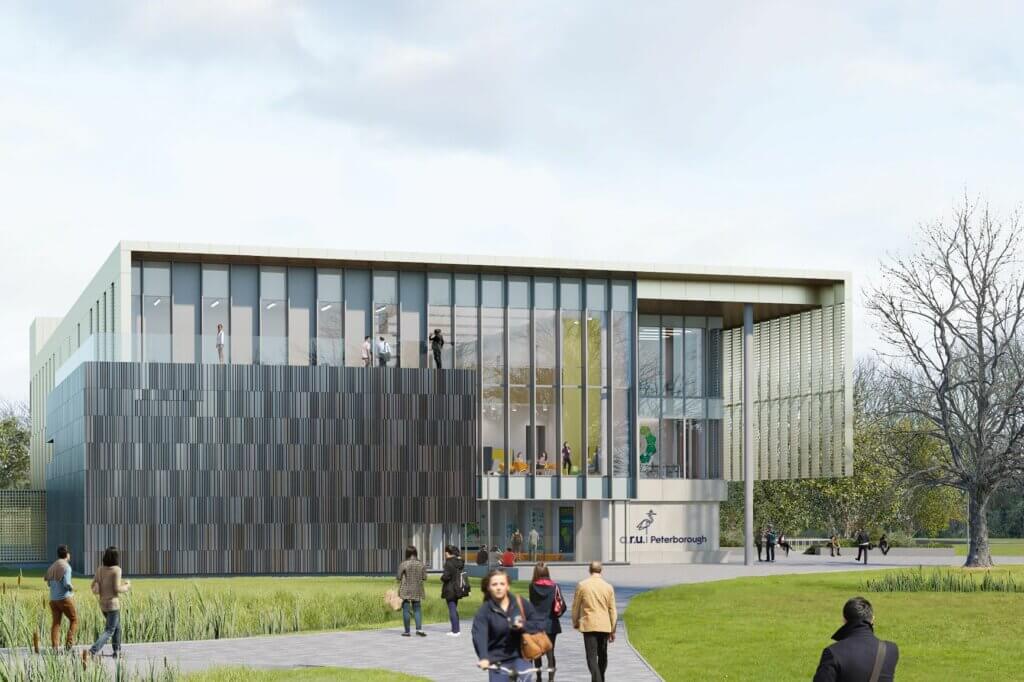 07/09/2021
ARU Peterborough
Outline planning application process starts to provide vision for tran…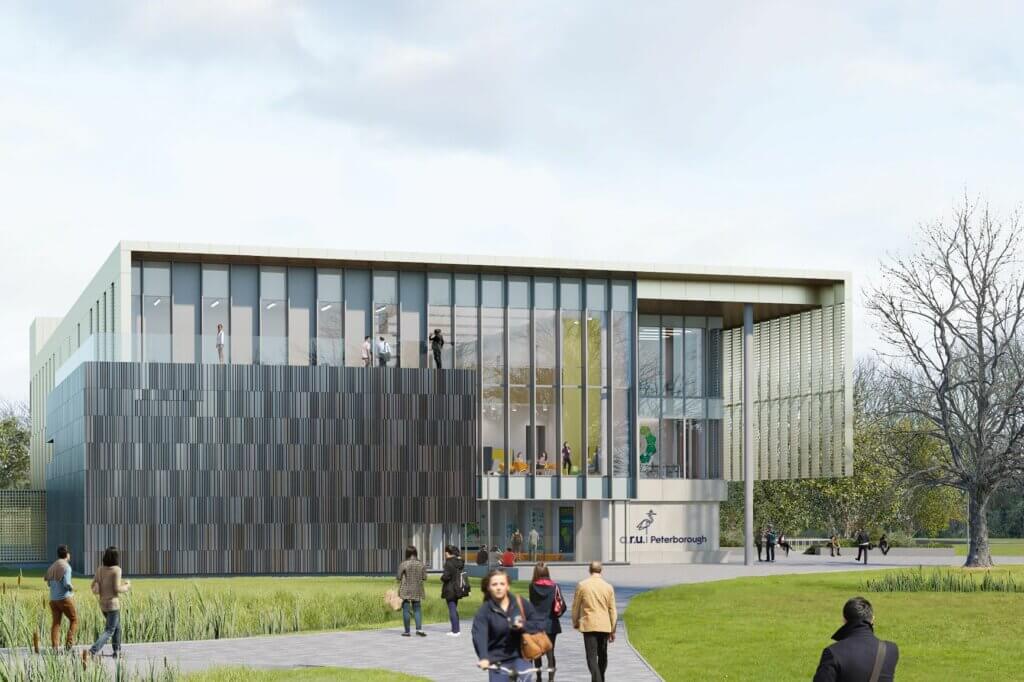 29/07/2021
ARU Peterborough
£100,000 grant for Peterborough Embankment masterplan will support de…

18/06/2021
ARU Peterborough
Extra £20 million of Government funding could be used to boost ARU Pe…

16/06/2021
ARU Peterborough
Planning permission approved for ARU Peterborough research and develop…